How to Get a Virtual Business Address for Your LLC in 2024
In an increasingly digital world, businesses seek innovative ways to establish a professional presence without the traditional costs and limitations of a physical office.
One business strategy gaining traction in late 2023 is getting a virtual business address for your LLC.
This powerful tool can benefit limited liability companies (LLCs), offering privacy, credibility, and mail-handling services.
Are you ready to explore the exciting world of virtual business addresses and unlock their potential for your LLC? Let's dive in!
Key Takeaways (TLDR)
Virtual business addresses provide increased professionalism, privacy, and adaptability.
When selecting a virtual address provider, consider their reputation, services, and support.
Maximize the value of your virtual address by choosing a prestigious location.
It can be used when filing your LLC as the address for your Registered Agent.
What is a Virtual Business Address?
A virtual business address is a premium business location that can be utilized for business requirements and postal mail without needing costly office space rental.
Essentially, it's an actual street address provided by a virtual business address service. It allows your LLC to receive business mail, legal documents from governmental entities, and packages in a professional setting without using a traditional physical address.
Virtual business address providers offer various services, including address-only services and more extensive virtual business address plan options like meeting space and administrative support for added privacy.
Having a virtual office address can provide a business with a sense of professionalism and reliability, especially for clients and customers seeking reassurance about your company's legitimacy.
One of my favorite feature is the auto trash feature which allows your virtual business address service provider to automatically dispose of presort spam mail.

As a new business you will likely receive endless amounts of spam mail from credit card companies and business services which is super convenient and saves time from having to deal with it yourself.
Utilizing a virtual address service has become increasingly popular among home-based business owners and small businesses, as virtual address providers offer a way to:
Separate personal and professional lives while maintaining privacy
Establish a presence in their desired market without needing a physical location.
Save on costs and provide flexibility to adapt to changing circumstances.
Benefits of Using a Virtual Business Address for Your LLC
A virtual address service brings your LLC many advantages, such as:
Increased professionalism
Protected Privacy
Adaptability
Streamlined mail management
Let's be real; a prestigious address in a big city holds more allure than a P.O. Box or—gasp—your home address. It's all about making a solid impression.
The last thing you want is clients or competitors sending Christmas cards or unsolicited 'business opportunities' to your home. A virtual business address keeps your personal life personal. A virtual address offers a secure alternative, ensuring your personal information remains private.
Additionally, virtual business address services can provide location and service option flexibility. Whether you're a digital nomad or need to downsize quickly, a virtual address provides the leeway you need.
Efficient mail management is also vital to using a virtual business address for your LLC. Your LLC can receive mail and packages at the virtual address, which can then be forwarded to your preferred mailing address or scanned and emailed to you through a virtual mailbox for easy access and management.
Packages and mail that go to your virtual address can also be forwarded to you, saving you from the hassle of daily mail runs. This eliminates the need to visit a physical mailbox or sort through piles of mail, saving time and effort for your business.
Choosing the Right Virtual Business Address Solutions
Selecting the right virtual business address solutions ensures your LLC receives the best possible service and support. Several factors should be considered when making this decision, including:
The provider's reputation
Available locations
Services provided
Security measures
Customer service
Researching the provider's track record. Look out for customer reviews and track records. Nobody wants to be catfished by flashy marketing.
Additionally, consider the range of locations available, as this can impact your LLC's market presence and appeal to specific target audiences. You can get an address that matches your target audience. For example, an address in Silicon Valley versus Smalltown USA could drastically alter your appeal.
But you should also consider that if you get mail that you need physically, these virtual business address services can mail you the items for a fee, but if they are local and convenient, you can pick them up for free.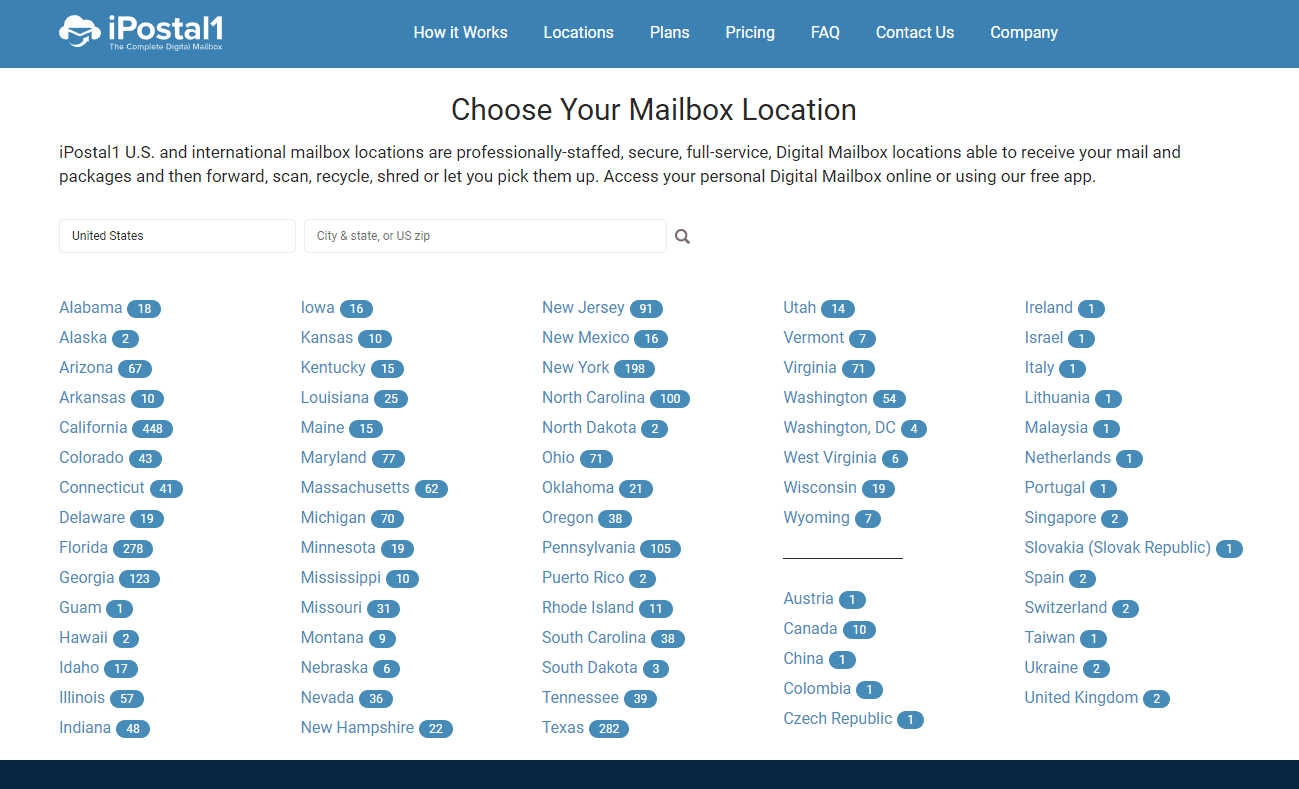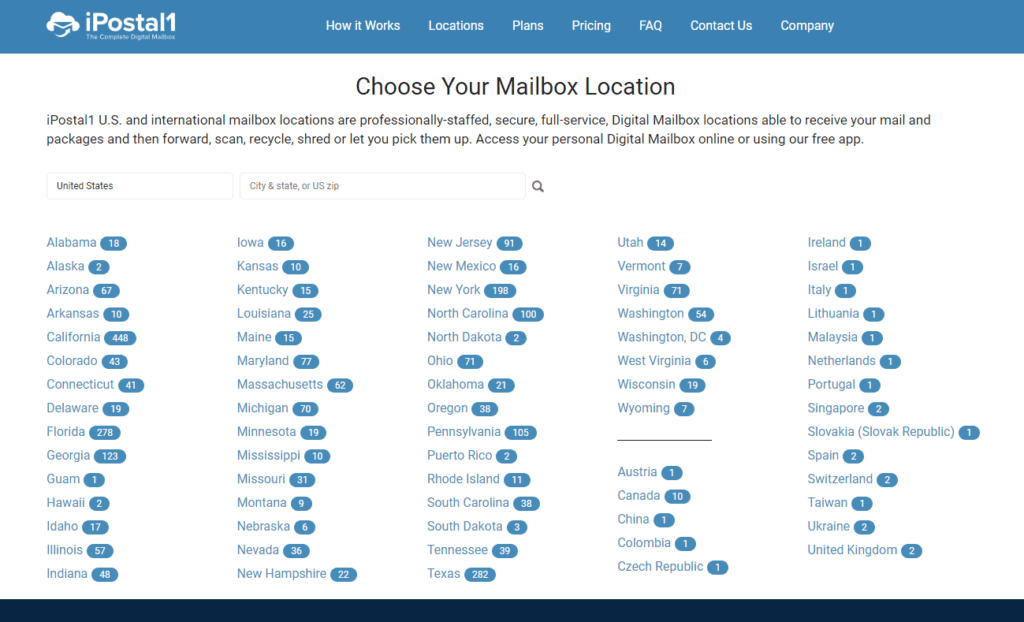 The services offered by the provider should also align with your business needs, whether mail forwarding, scanning, or additional services like meeting room access.
Finally, security measures and customer support are essential aspects to consider. Ensure the provider has robust security protocols to protect your LLC's mail and sensitive information. Responsive and helpful customer support can make a significant difference, especially when dealing with time-sensitive or critical mail and packages.
Setting Up a Virtual Business Address: Step-by-Step Guide
Establishing a virtual business address for your LLC is a direct process that involves a few easy steps. Here's how to do it:
Visit the provider's website.
Select a location.
Choose a plan that suits your needs.
Ensure that your chosen address aligns with your business objectives and target markets.
Consider any legal and regulatory requirements that may apply to your specific industry or jurisdiction.
Have your proof of identification ready.
Next, you may need to verify your identity and authenticate the legitimacy of your LLC.
I was able to set up my virtual business address with iPostal1.com before I registered my LLC which allowed me to use my virtual business address as my registered agent which saved me the $99 or more that I might have otherwise had to pay the LLC service to manage.

This may vary though depending on the requirements of your state and virtual business address provider.
The virtual business address provider may require you to complete a verification procedure, which typically involves providing identification or business registration documents. This process may also involve completing a USPS Postal Consent Form, which authorizes the virtual business address provider to receive your mail.
I personally used my driver's license and car registration. These documents will also need to be notarized and submitted to the USPS. Some services will connect you to their online notary services, and if not, you can use Notarize.com. The notary service will cost an additional fee of approximately $25 paid to Notarize.com.
After completing my setup with iPostal1, an email was sent to me with a link to Notarize.com which included both my ID and proof of address and the completed USPS form. All I had to do was follow the instructions and confirm my identity with the notary.

Important Note: Make sure your documents are not expired. I made the mistake of using a car registration that had just expired so it was invalid and had to do this process twice.
If you are transitioning to a virtual business address, you may need to file a change of address. Filing a "Change of Address" form with the local post office or completing the process online is an easy way to update your address with USPS.
This can be done on the official USPS website. You can avoid missing critical legal, government, or business-related mail by ensuring that your mail is redirected to your new virtual address.
Mail Management with a Virtual Business Address
Virtual business addresses offer a range of mail management services, making it easy for your LLC to handle incoming mail and documents efficiently. These services typically include:
Mail reception
Scanning
Forwarding
Auto Disposal Service
Secure storage of mail and documents
These services save you time and effort, freeing you to concentrate on your primary business operations.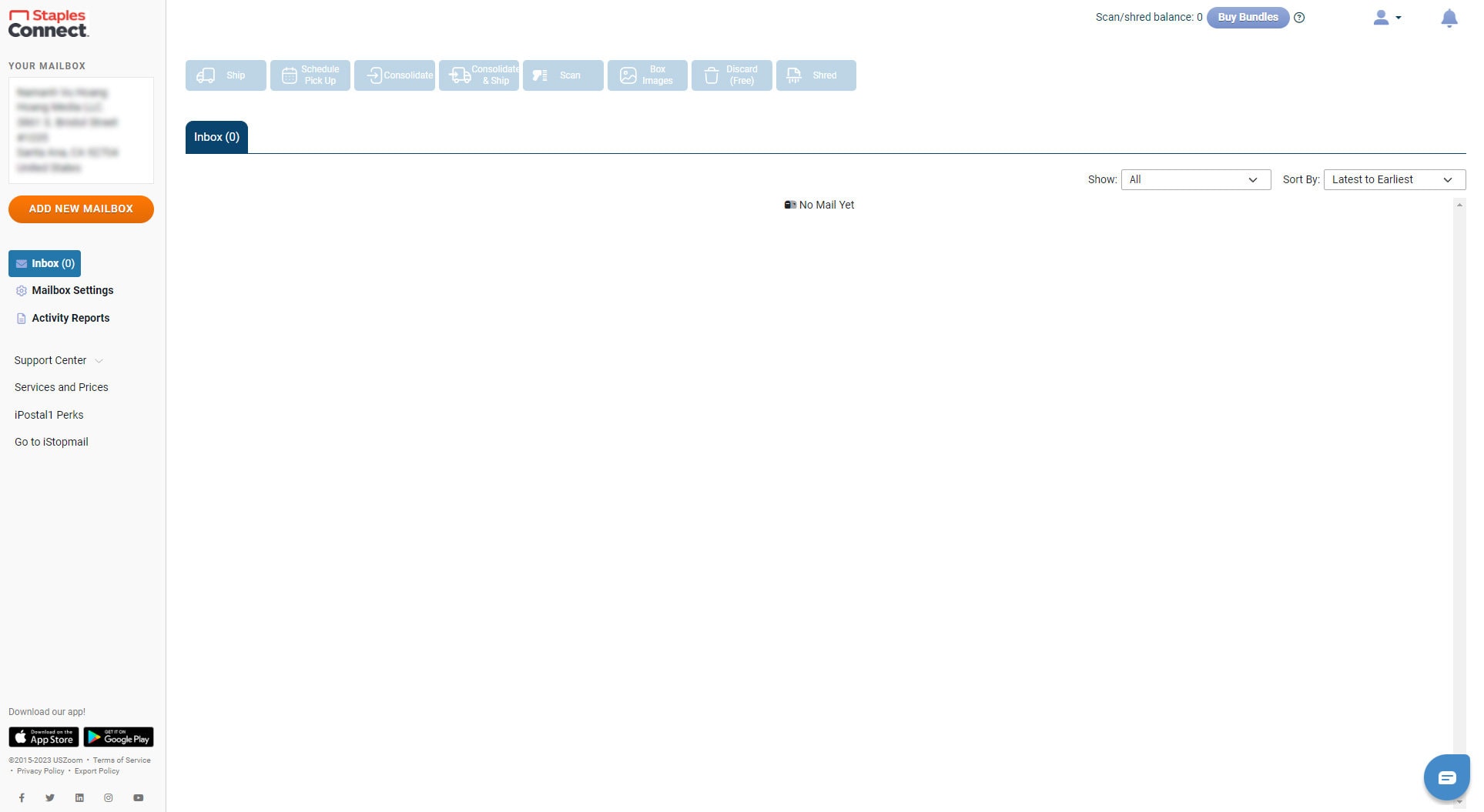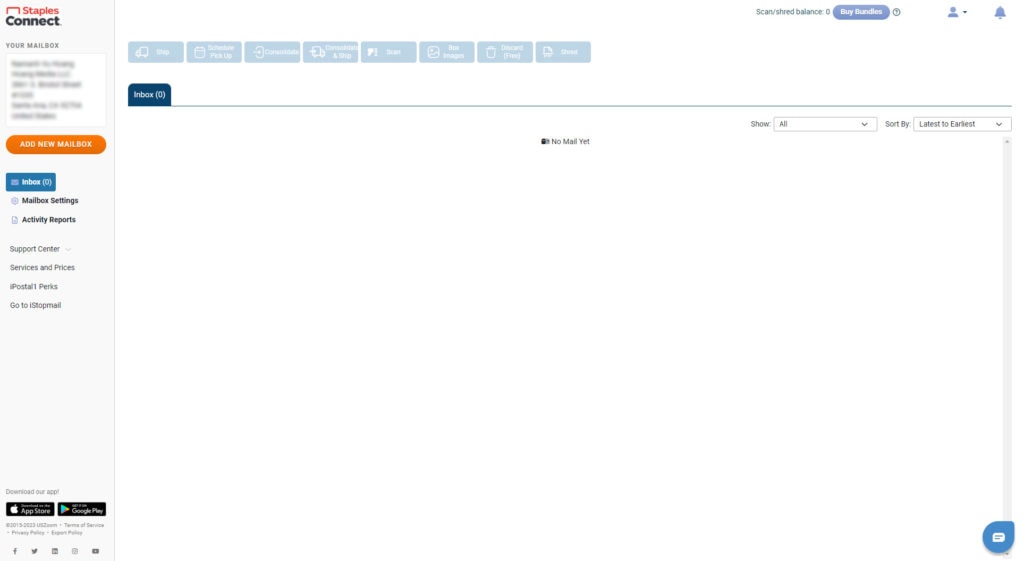 Customization options are available for mail handling, allowing you to tailor the service to your needs. You can choose forwarding instructions, mail forwarding frequency, scanning, disposal setting, and digital delivery options. This level of control ensures that your LLC can manage incoming mail and packages effectively, whether opening and scanning mail, forwarding, picking up, shredding, or recycling items.
Using a virtual business address for mail management offers many advantages. The most important thing is the peace of mind it provides. With a reliable provider handling your mail, you can rest assured that your LLC's sensitive information and essential documents are managed securely and efficiently. This can be particularly beneficial for frequent travelers, small business owners, or busy professionals who require a streamlined mail management solution.
Expanding Your Business Presence with Multiple Virtual Addresses
Multiple virtual business addresses can enable your LLC to build a presence in diverse locations, accommodating various target markets and boosting credibility. By selecting virtual addresses in prestigious locations or cities where your target customers are based, your LLC can create a strong market presence and attract new business opportunities.
Choose a virtual office provider offering a variety of locations that align with your growth goals to set up multiple virtual addresses. Ensure that the provider can accommodate your LLC's needs, such as mail forwarding, call answering, and meeting room access, to maintain a professional image across all locations.
When utilizing multiple virtual addresses, it's crucial to ensure that mail is managed appropriately and that all applicable legal and compliance considerations are considered. This may involve updating your business entity documents in each state where a virtual address is based and working closely with your registered agent to ensure all legal requirements are met.
Legal and Compliance Considerations for Virtual Addresses
When employing virtual addresses for your LLC, you must confirm that the address complies with all regulatory requirements and legal obligations. This may involve filing or updating your business entity documents in the state where the virtual address is based and ensuring that any specific industry regulations are adhered to.
It's also essential to understand the limitations of virtual addresses. For example, a registered agent cannot utilize a virtual address if it does not have a physical location to receive legal documents during regular business hours.
Finally, ensure that your virtual business address is used correctly on official business documents and marketing materials. This includes updating your address on the following:
Business formation documents
Contracts
Invoices
Any other materials that require your LLC's contact information
By keeping your virtual address up to date and adhering to all legal and compliance requirements, you can maintain a professional image and protect your LLC's interests.
Evaluating the Costs of a Virtual Business Address
To assess the costs of a virtual business address, you need to compare pricing models, evaluate extra service fees, and ascertain the overall value of your LLC.
Virtual business address providers offer various pricing plans and tiers, ranging from essential address-only services to more comprehensive packages that include mail forwarding, call answering, and meeting room access.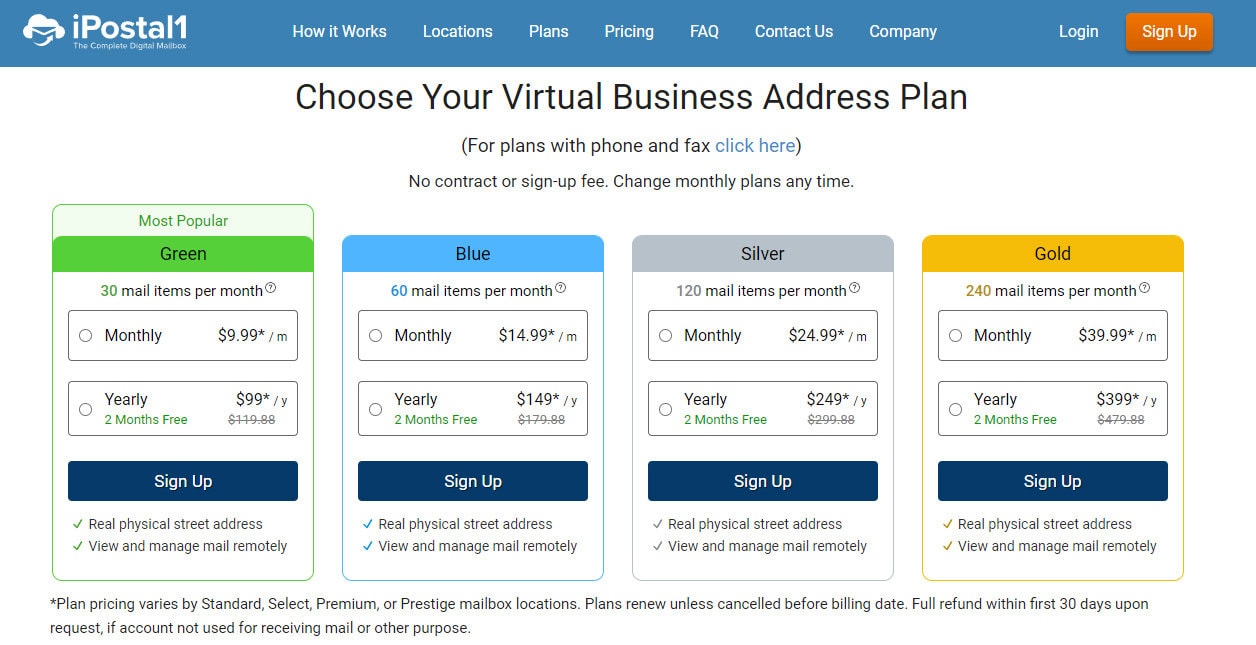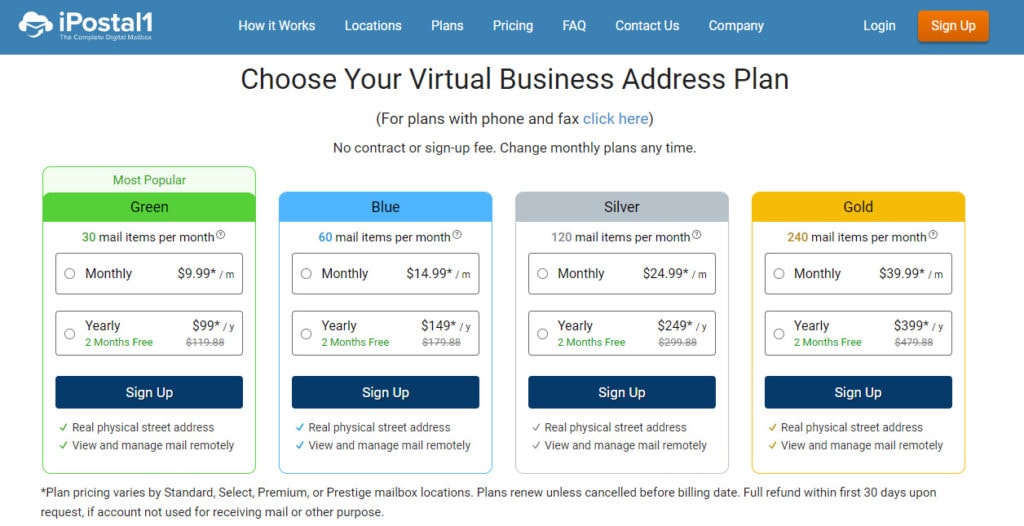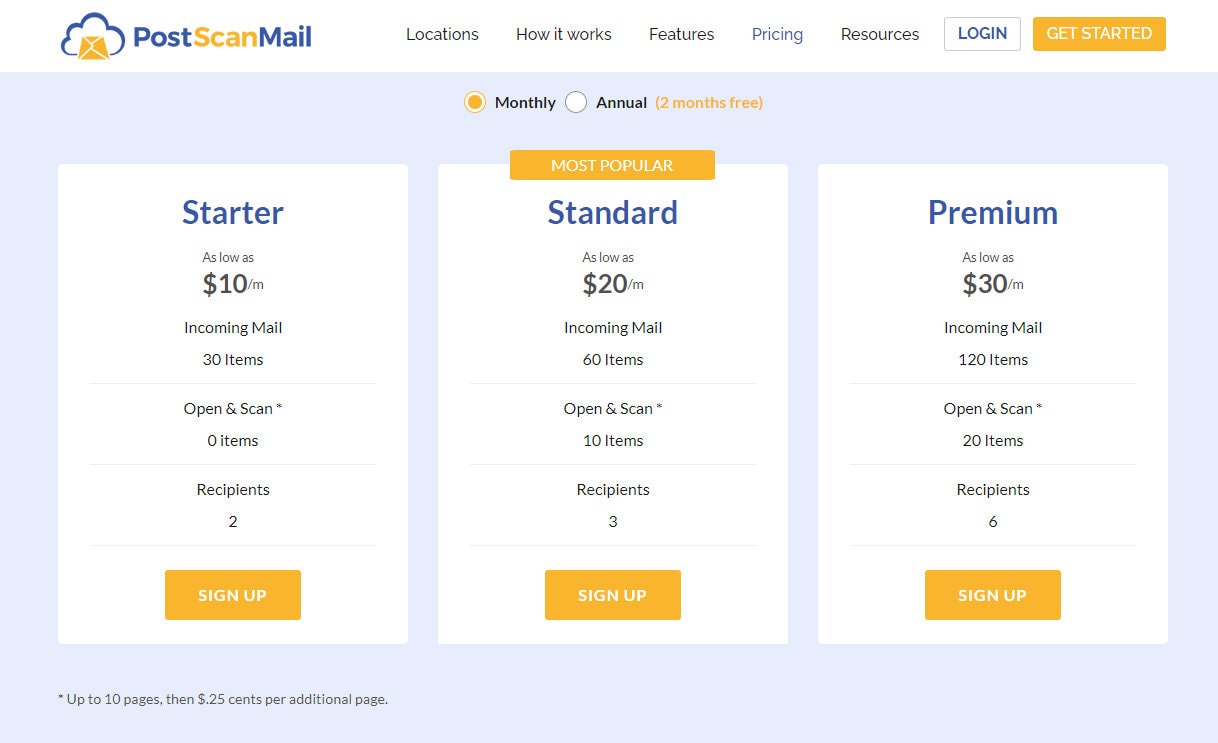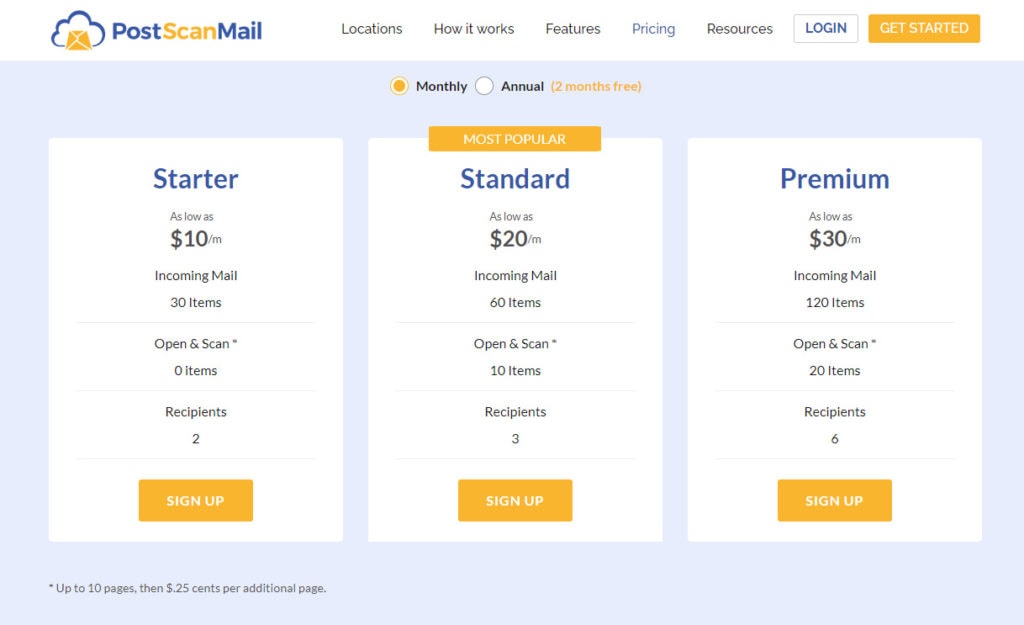 When assessing the cost, consider the services included in the plan and whether it aligns with your budget and business needs. Additionally, look into any additional fees for mail handling, forwarding, or other services that may not be included in the base price. This can help you understand the actual cost of the service and ensure there are no hidden expenses.
It's also crucial to consider the overall value of the virtual business address for your LLC. While it may involve ongoing costs, the benefits of a prestigious location, enhanced professionalism, and efficient mail management can outweigh the expenses and offer a cost-effective solution for your business needs. You can decide on your LLC's best virtual business address by carefully evaluating the costs and benefits.
Wrapping Up
In conclusion, virtual business addresses offer a powerful solution for LLCs seeking to establish a professional presence without the limitations of traditional office spaces.
By utilizing a virtual business address, your LLC can benefit from enhanced professionalism, privacy, flexibility, and efficient mail management.
By carefully selecting a reputable provider, evaluating costs, and maximizing the value of your virtual business address, your LLC can thrive in the digital age and beyond.
Frequently Asked Questions
Does the IRS accept virtual addresses?
Yes, the IRS accepts virtual office addresses for correspondence and filing of tax forms. This means you can use your virtual office address to receive important documents from the IRS and when filing LLC formation or maintenance documents.
Can I use a virtual address for my LLC in Maryland?
You can use a virtual address for your LLC in Maryland if you adhere to the state's regulations.
Can I use a virtual address for my LLC in Georgia?
Unfortunately, using a virtual address for your LLC in Georgia is impossible as the state requires that you register to a physical address within the state.
Can I use a virtual address for my LLC in Virginia?
Yes, you can use a virtual address for your LLC in Virginia to register a business entity and receive mail and packages.
Can I use a virtual address for my LLC in California?
You can use a virtual address for your LLC in California if you adhere to the state's regulations.
What types of mail can be received at a virtual business address?
Your LLC can receive business mail, legal documents, and packages at a virtual business address.