5 Key Tips For How To Brand Events For Massive Success
Have you ever attended an event and felt an instant connection with its brand, even before stepping through the doors? That magnetic pull isn't magic; it's mastery in branding!
Event branding matters! Branding your events effectively can skyrocket their success, leaving an indelible mark on attendees' memories and making them eager for the next one.
If you want to achieve that kind of allure with your events but don't know where to start, you're in luck!
Let's jump into this article, where we uncover five overarching concepts to get your mindset geared for massive success. Note: We're focusing on the big picture, the mindset, not the nitty-gritty of execution. So, buckle up, and let's get branding!
Key Takeaways (TLDR)
Exclusivity (FOMO): Branding events should capitalize on the Fear of Missing Out (FOMO).
Continuous Growth: Events must show growth either physically, in competency or through enhanced experiences.
Storytelling: Enable attendees to promote the event through word-of-mouth and online shares.
Consistency: Events need consistent elements to create a sense of familiarity.
Swag: Enhances brand recall and provides attendees tangible proof of attendance.
What are the 5 Best Strategies For Branding Events?
It is probably a little-known fact, but I was the primary importer for Coachella, designed for Insomniac events in the early years for some time, and also was responsible for the branding of the Adult Entertainment Expo, also known as the AVN show for a number of years back in the early 2000s.
Even more surprising was the fact that one of those events was seen in the movie "The Girl Next Door," starring Emile Hirsch and Elisha Cuthbert.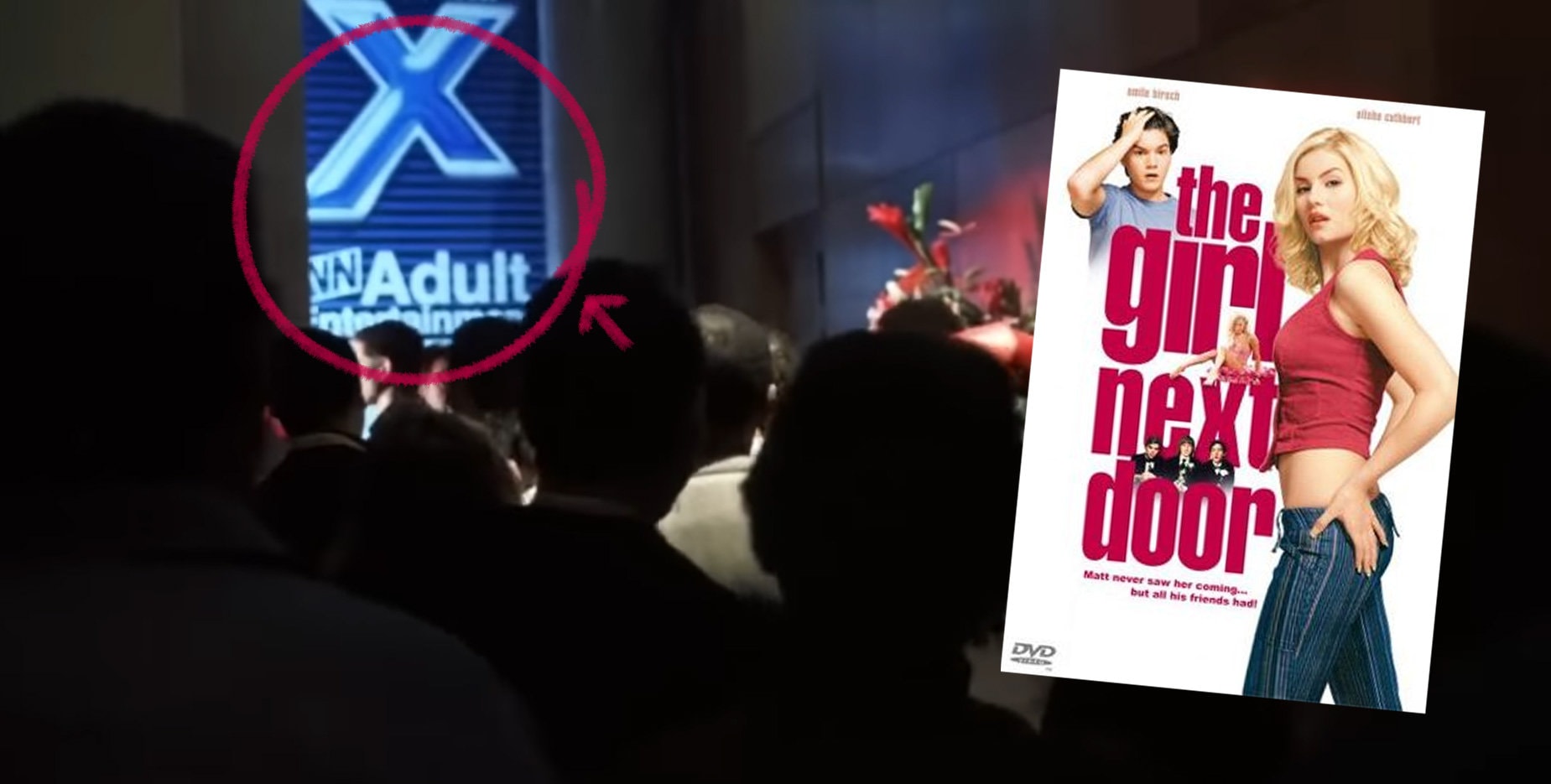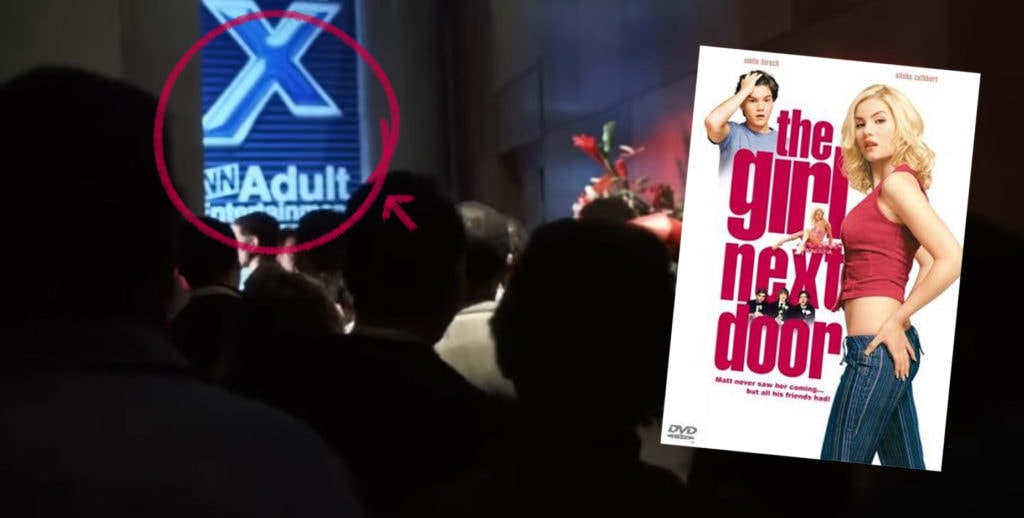 So I still get to say, "Yea, I had a little stint in the adult entertainment industry back in the day," but back on topic.
I've probably attended just about as many tradeshow events as an attendee as I have as an exhibitor, so I feel that it is just as important to amaze and dazzle the attendees as it is to take care of the exhibitors.
What I will share with you is mostly geared toward huge tradeshows. However, these tips apply to all sizes of branded events and even apply to your individual exhibits.
You just have to figure out on your own how to apply them to the experience you offer the attendees. Also, I might touch on some more actionable stuff, such as the design elements and marketing. However, most of this will be high-level to get you into the mindset of understanding how they work and why they work.
1. Exclusivity (FOMO)
Events and tradeshows are really about one thing: exclusivity. Sure, maybe 200,000 people there, which doesn't sound too exclusive, but there are also billions of people who aren't there.
Being there as an attendee or an exhibitor is all about FOMO (fear of missing out). Sure, people go there to see what's new, deals, etc., but those all support the FOMO draw.
Let me give you some examples.
"Oh, you've never been to Coachella? Dude, you are missing out."
"Oh, you've been to Coachella 5 times? I've been there 9 times, and the ones you missed were the best."
"Oh, you've been to nearly every Coachella in the last 10 years? I wish you had been at the first one. It was the best!"
You've probably encountered a similar situation in the past. When you brand events correctly, it becomes all about the FOMO, and people often use it as a form of one-up-man-ship.
The one you missed could be the one you regret. The FOMO is so powerful that we can even regret events that happened before birth.
2. Continuous Growth
This brings me to the second important thing to consider about events. It has to grow bigger every time while still being exclusive.
It's not an easy task, but the fact is, as soon as an event shrinks, it could spell doom for the event from that point on.
Events need to continue to grow, it could be physical growth such as expanding the space, adding more halls, and fitting more people in.
It could be competency growth, meaning whatever it is your event is known for, you need to continue to make it bigger and better.
Or it could be experiential growth such as new amenities, event apps, or just things like faster ticketing, lines, food, beverages, etc.
People want the same experience in some regards, but they also want to have a new, better version of the same experience.
As soon as your tradeshow becomes stagnant or shrinks in the worst case, everyone can sense it, which will change their perceptions of future events.
You want to avoid This dangerous death spiral at all costs, especially since you rely on exhibitors and attendees to make a successful brand event.
You can't do it without both. If you lose attendees, you'll lose exhibitors; if you lose exhibitors, you'll lose attendees.
So you can't just focus on the experience of one over the other since they are both equally important and critical to the success of a brand event.
Physical Growth
Let's talk first about physical growth. Think about the events that have been around for years and are still among today's most attended events.
The Canton Fair in Guangzhou, China, has been around since 1957, just a decade after the end of WWII, and still today, it has over 220,000 attendees.
In fact, it hits that crazy number twice a year, meaning people might have seen everything 6 months earlier and still want to come back.
CES, which started around the same time in 1967, pulls in 115,000 attendees, and it is considered by some the largest tradeshow event in the US, at least, that's what most websites and companies will tell you.
Sure, some people might say I forgot about events like the Indianapolis 500 or States Fairs; however, while attendance to those events can be upwards of 500,000 attendees, they are over the period of an entire month or even longer, so it's sort of incomparable.
However, here in America, the tradeshow event crown goes to the Anime Expo, bringing in a whopping 160K attendees each year over a 4-day period.
The Anime Expo has been around since 1992 starting in a tiny hall of the Red Lion Hotel in San Jose, and then after a couple of years, they settled into the Los Angeles Convention Center in 2008.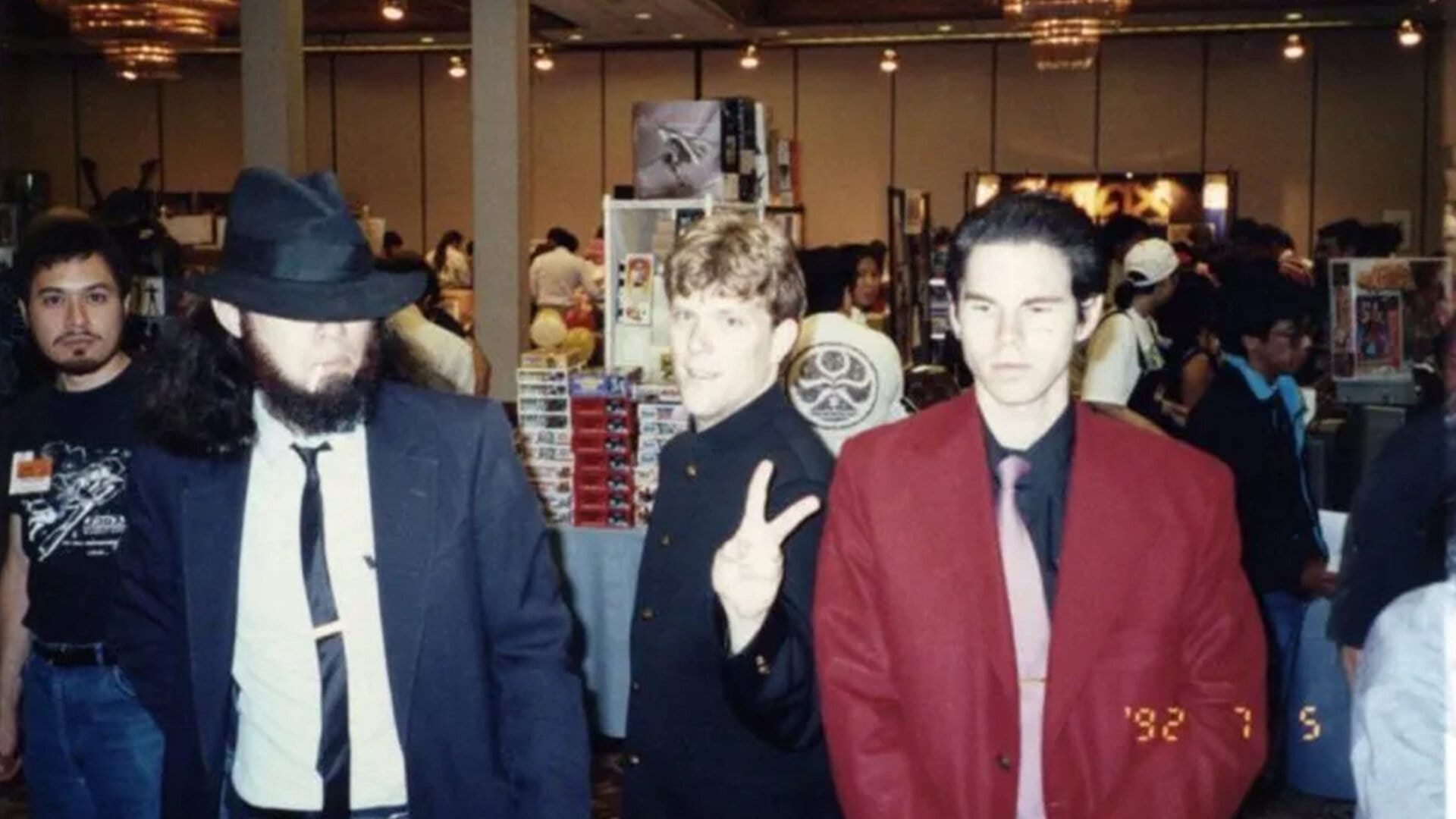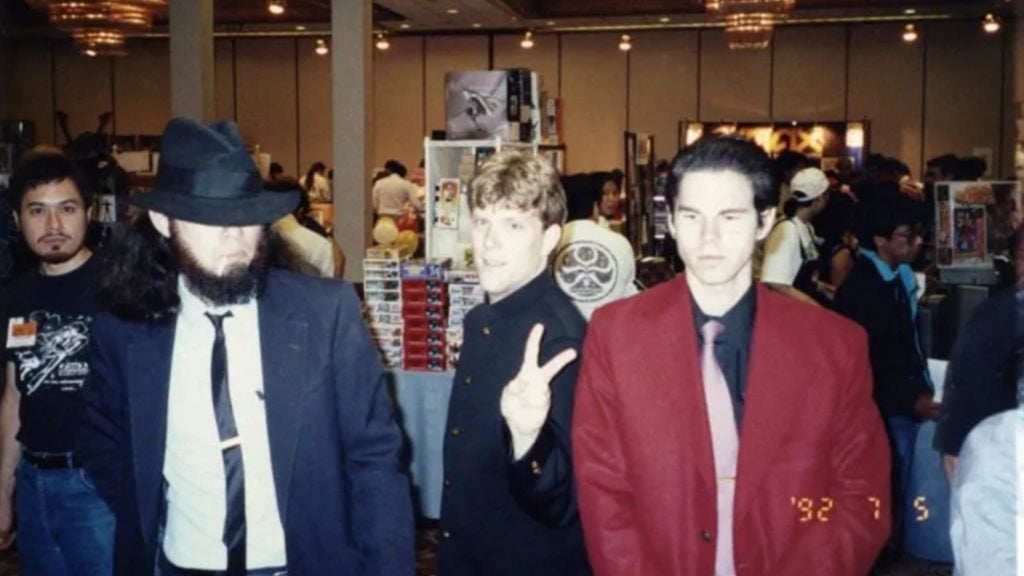 Since then, it's been growing every year:
1992: Started as "Anime Con" in Northern California with around 1,750 attendees.
2002: Attendance surpassed 15,000.
2007: Numbers reached around 44,000.
2012: Approximately 49,400 attendees.
2016: Over 100,000 attendees.
2019: Around 115,000 attendees.
2023: It reached a new record at 160,000 attendees.
This brings up an important point about choosing your venue. Although Anime Expo in 1994 had only around 2,000 attendees, they made the smart move of relocating the event to a place where it could grow.
When choosing a venue, especially for a small event, it's only natural to be budget-conscious and try to find a place that is the right size at the lowest price.
However, the event location is an important aspect of an event's brand that you may not have considered before.
After all, it's not called the San Nicholas Wine Mixer. It's the freaking Catalina Wine Mixer, right?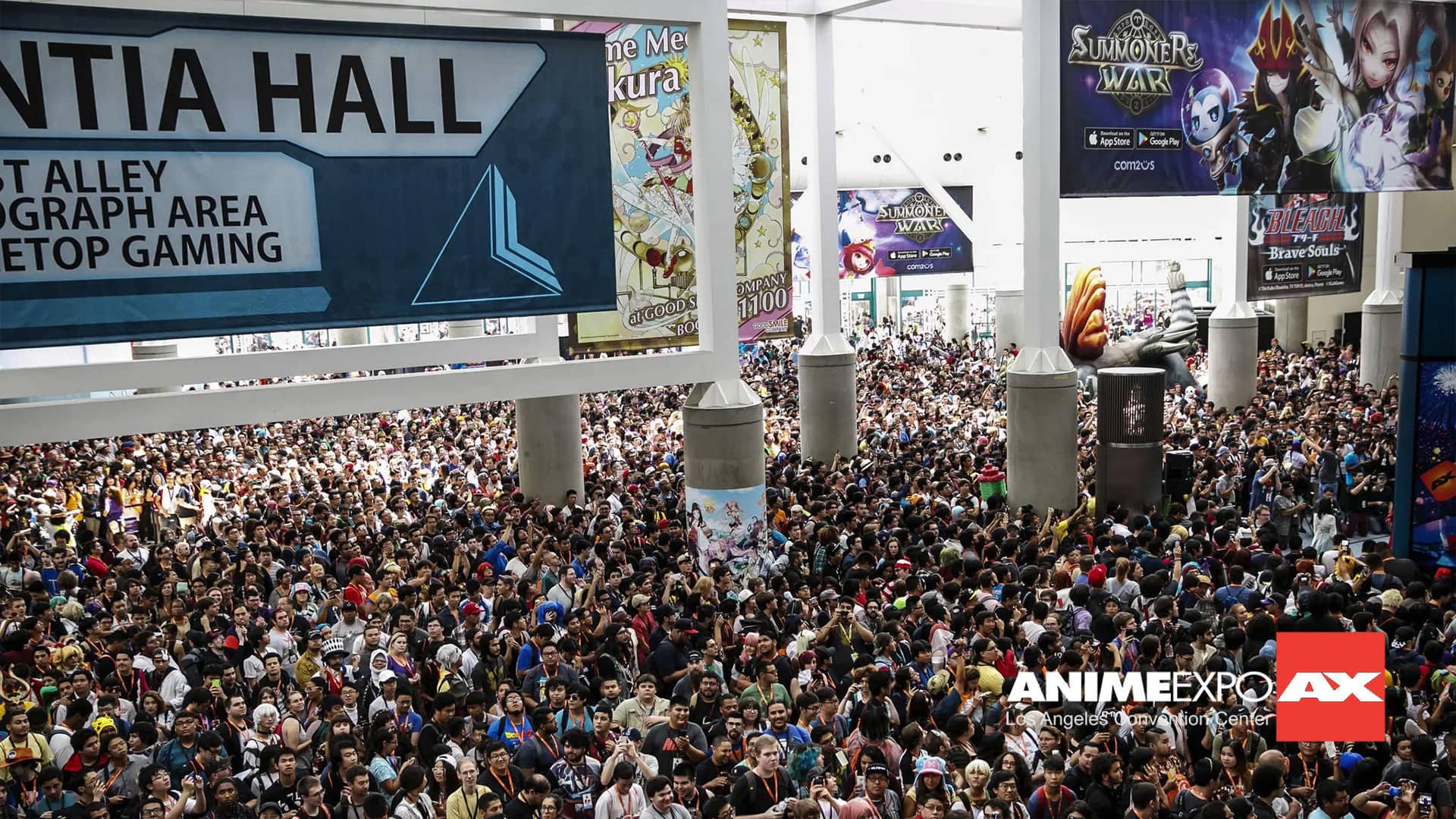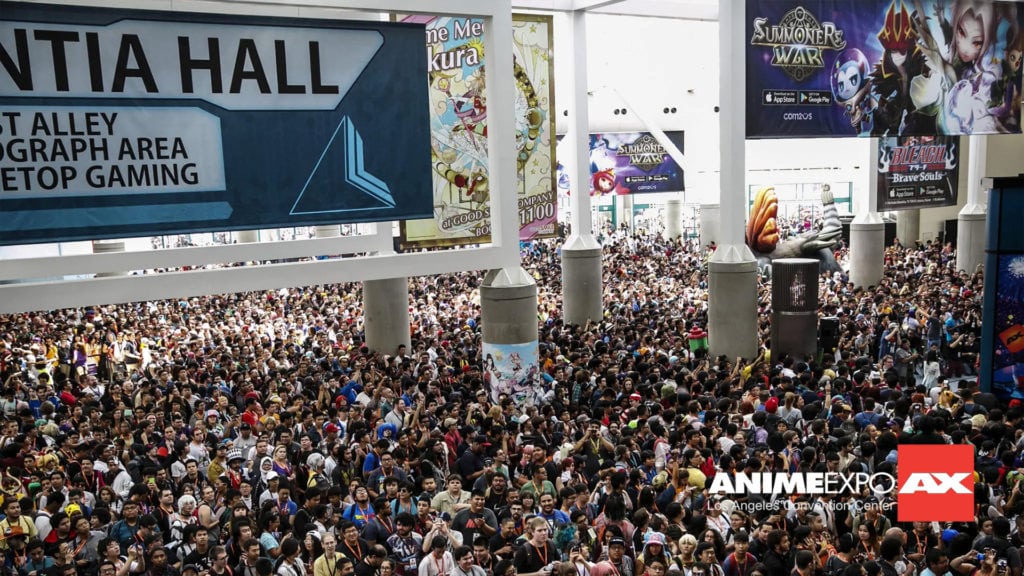 Today, there are numerous Anime Expos happening across the US and around the world throughout the year, but there is only one Los Angeles Anime Expo. Everyone knows this is the original "Big Show," and every other one is merely a simulacrum of it.
Choosing a venue with a unique identity that you can consistently attach to your organization's brand and the event helps build strength in the event's sense of brand familiarity and reliability.
Often, events are not something people go to on a whim. Most attendees and exhibitors must plan for the event many months ahead, maybe even an entire year ahead.
When the location is consistently the same, it helps ease the mind of those attending it. They know where it is and what to expect, which alleviates the stress they have to deal with during the planning process.
I know that when I have to plan for an event at an unfamiliar location, I have piles of mounting issues I have to deal with, like which hotel I should get, what the weather is, how I should dress, and how I will deal with transportation. All of which are new and unfamiliar to me.
So rather than picking different venues that meet your attendance needs, it will pay off in the long run when you can pay more to get a venue you know you can grow into for a couple of years or even decades.
This way, attendees and exhibitors can see and feel the event's growth year after year. Just walking further from one end of a venue to the other helps them create new, unique, memorable memories that add new layers to their emotional experience.
There are exceptions. If your brand event strategy is one themed around moving to different locations, then that's just something you have to commit to and make a part of the brand event's story.
Some examples include video game tournaments, themed cruises, and traveling rave events. In these cases, the opposite might be true where if you end up using the same location back to back, people might feel you contradicting the event's core theme, causing them to think it's going against its promise.
Competency Growth
The second core reason people attend branded events is to see what's new. Sure, your exhibitors are likely there to introduce new products or services, or concert goers are there to hear the latest album, but at some point, that becomes the minimum expectation, and the minimum might not be enough to excite them.
As mentioned in the section above, growing physically is the first step since it will inevitably introduce more exhibitors that attendees haven't seen before. Still, it also gives them more depth to their core competency.
Your event should also always be looking to bring not just new talent but better talent or more talent with each successive year. A momentum is created that affects both the talent and all attendees when a branded event has a pattern of bringing more talent and new talent.
Firstly, it helps to entice the attendees by ensuring that it won't be just more the same year after year, but secondly and more importantly, it signals to the talent that your event is a platform that all the hot talent out there wants to be a part of.
Let's take a look at Coachella as an example. As a music festival company, its core competency is musical talent. When you brand events, having either the most popular artist or the most sought-after talent is core to creating successful events.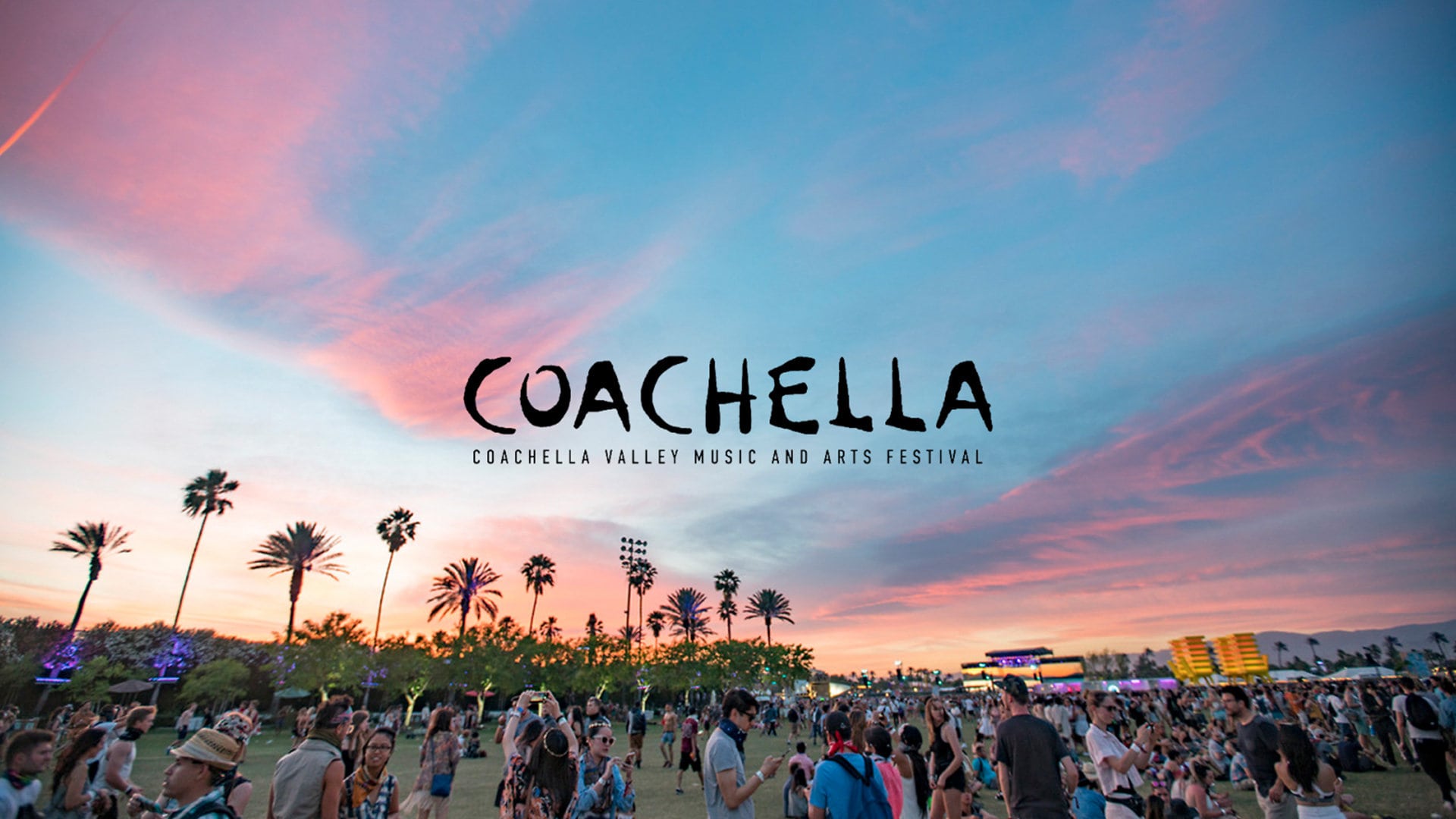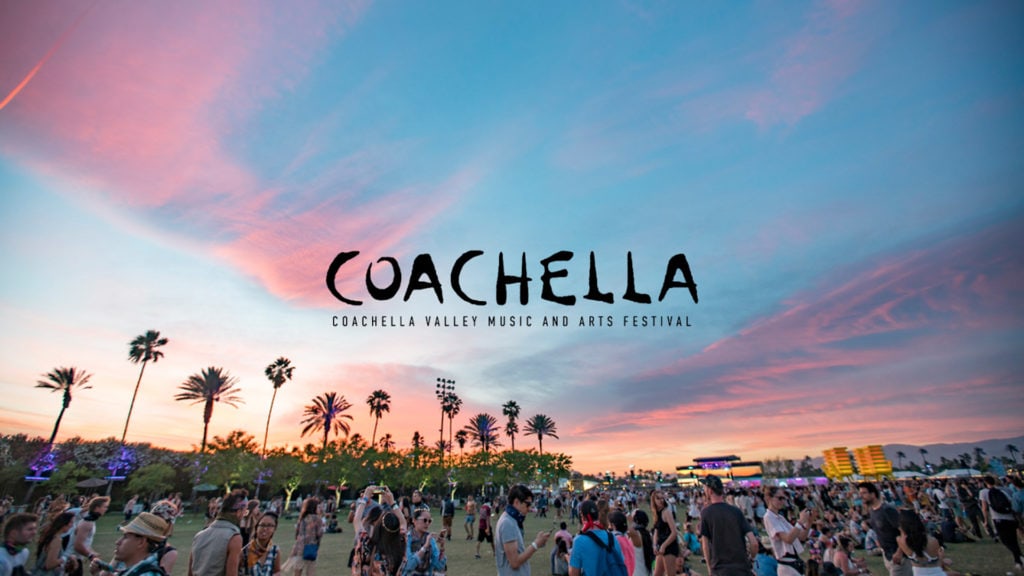 Here's a look at the headliners of every Coachella from 1999 to 2019.
1999
Beck
Tool
Rage Against the Machine
2001
Jane's Addiction
Chemical Brothers
Paul Oakenfold
2002
Björk
Oasis
Prodigy
2003
Beastie Boys
Red Hot Chili Peppers
Ben Harper & the Innocent Criminals
2004
Radiohead
The Cure
Kraftwerk
2005
Coldplay
Nine Inch Nails
New Order
2006
Depeche Mode
Tool
Madonna
2007
Björk
Red Hot Chili Peppers
Rage Against the Machine
2008
Prince
Roger Waters
Jack Johnson
2009
Paul McCartney
The Cure
The Killers
2010
Jay-Z
Muse
Gorillaz
2011
Kings of Leon
Arcade Fire
Kanye West
2012
The Black Keys
Radiohead
Dr. Dre & Snoop Dogg
2013
Blur
Phoenix
Red Hot Chili Peppers
2014
OutKast
Muse
Arcade Fire
2015
AC/DC
Jack White
Drake
2016
LCD Soundsystem
Guns N' Roses
Calvin Harris
2017
Radiohead
Lady Gaga
Kendrick Lamar
2018
The Weeknd
Beyoncé
Eminem
2019
Childish Gambino
Tame Impala
Ariana Grande
Coachella Music Festival Headliners between 1999-2019
While meeting all the previously mentioned keys to a successful brand event, including exclusivity and physical growth, they have grown their offering to loyal and new audiences year after year by consistently having either the hottest talent at the time or the most difficult (rarely seen) artist around.
Many argue that Rage Against the Machine's participation in the first Coachella was one of the key factors to its original success since it was its first live event after many years of absence from the public.
More recently, in 2023, they had top headliners, including the massively popular Korean group Black Pink, Bad Bunny, and Frank Ocean.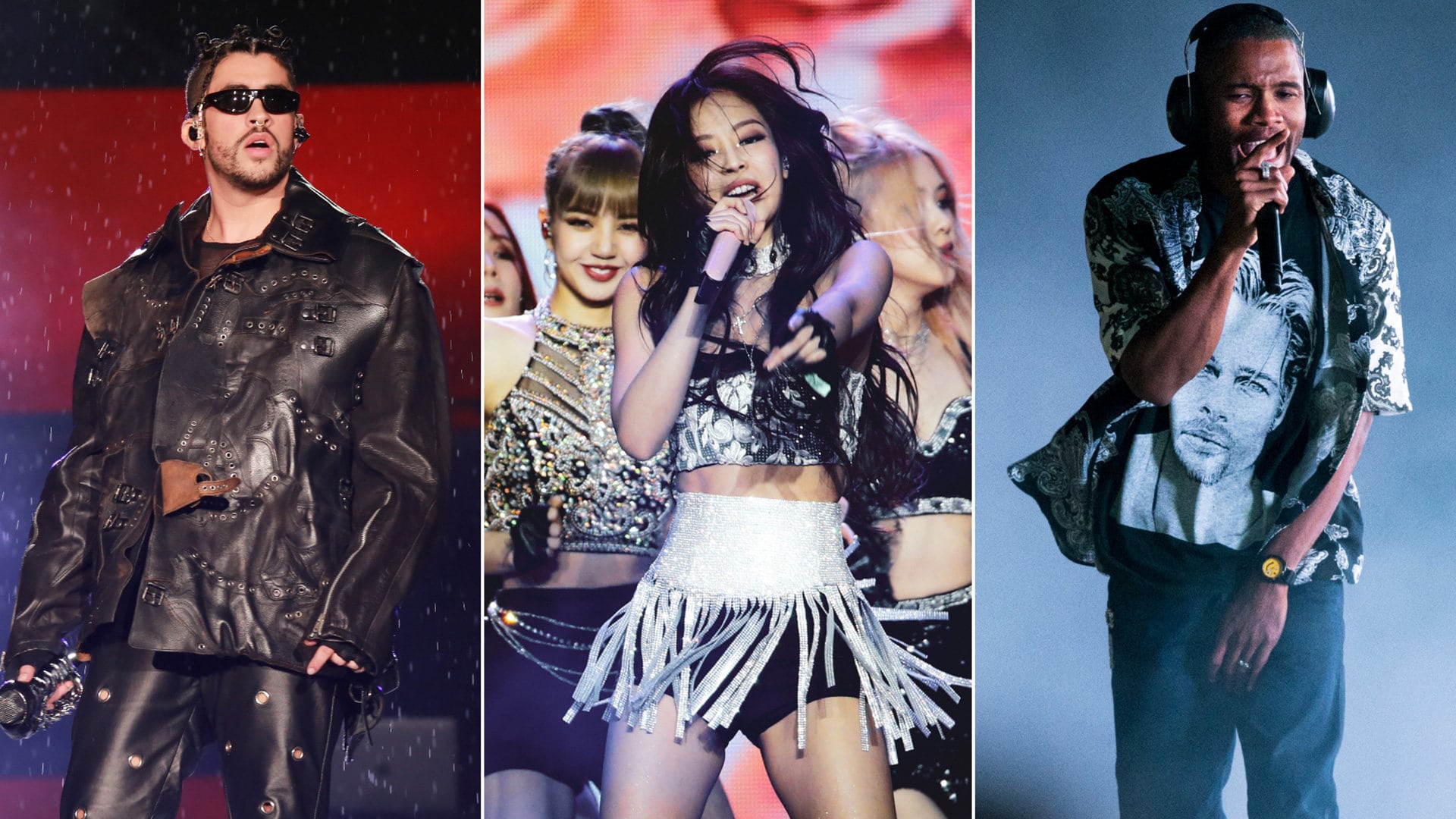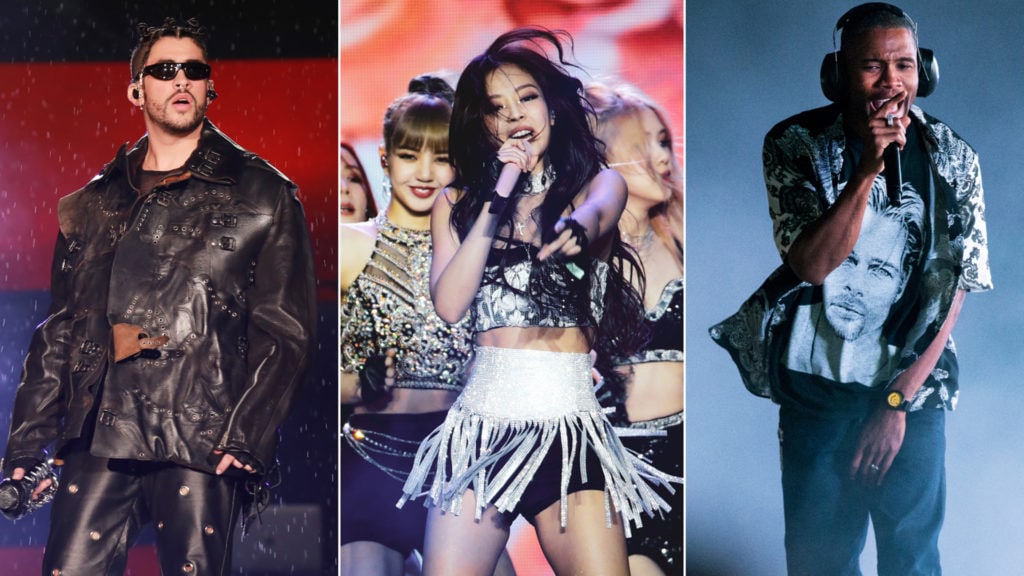 However, that is only one-half of the allure of Coachella. They have also had the unique ability to bring in lesser-known artists on the cusp of superstardom.
Often, these artists become explosively popular immediately after their performances at Coachella. It's hard to say if Coachella made them more popular or if they made Coachella more popular. Maybe it's a bit of both.
Coachella has also been known for its camping experience, which has continued to grow and expand. Initially, it began with two options: the general campgrounds and exclusive Safari tents often reserved for the social elites.
However, Coachella has expanded these campgrounds incrementally over the years by improving the offerings at the general campgrounds, such as offering camping gear sets for purchase, communal areas, and fire pits, as well as expanding and building out a number of new campgrounds with various levels of comfort such from quaint teepee tents and bigger group tents to scenic lakeside campgrounds.
Each adds new levels of how attendees can enjoy their Coachella experience. It is a key factor that has helped them sustain their position as one of the world's biggest, most exclusive, and most expensive music festivals.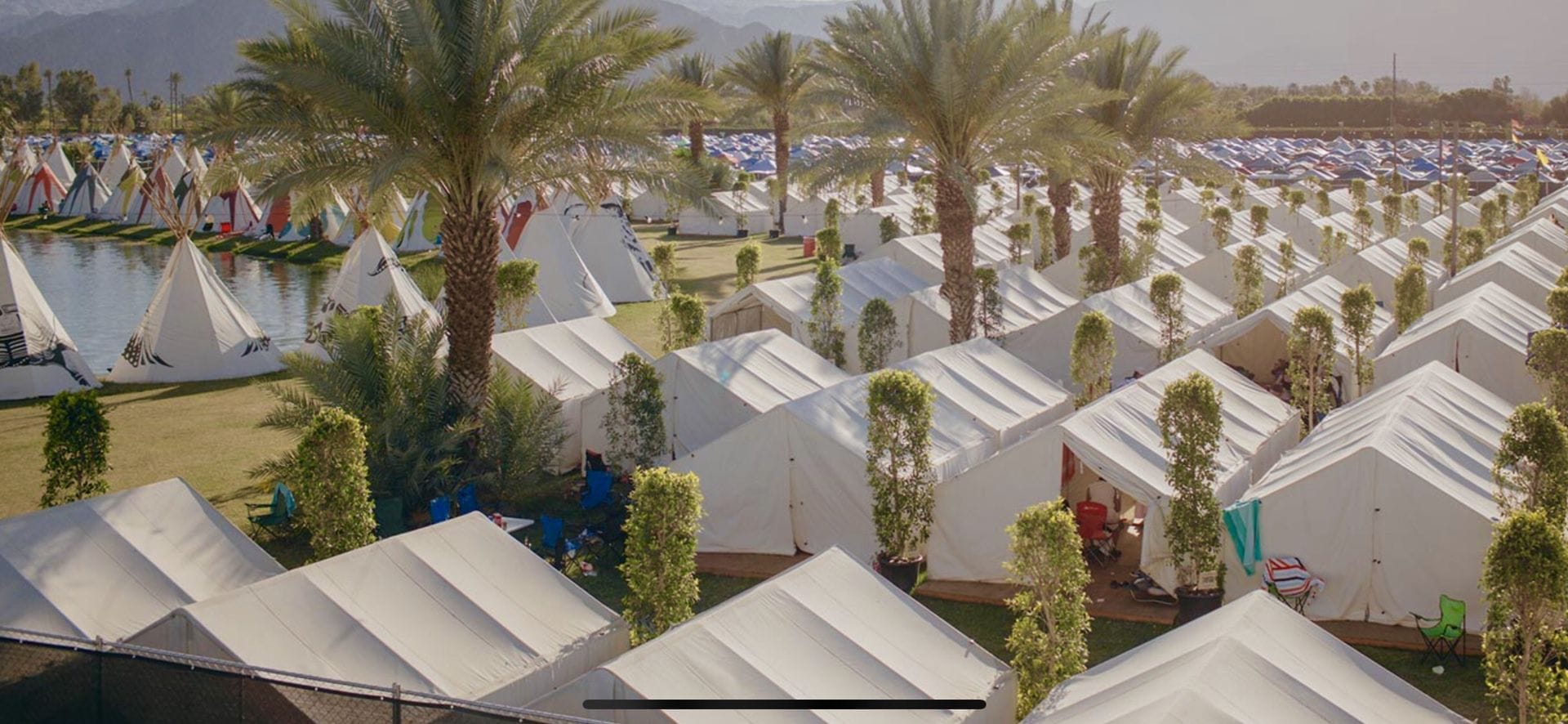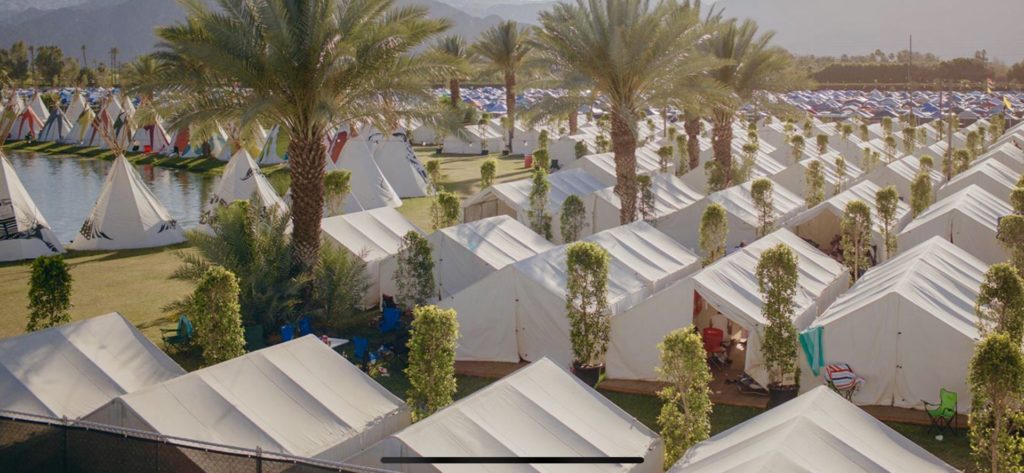 Experiential Growth
In addition to physical and core competency growth, experiential growth is another important aspect of success when you brand events.
Experiential growth is not necessarily as important as the previous two methods but can act as icing on the cake.
Many options for experiential growth can add another unique experience to your event. Some modern examples include the following:
Virtual Reality (VR) and Augmented Reality (AR) Integration: Events have started using VR and AR to give attendees immersive experiences. For instance, at a music festival, attendees might use VR headsets to experience a performance up close from the viewpoint of the stage.

While this is fairly new and not common yet at most events today, it will be something many events will begin exploring as technology improves. VR technology has allowed a new digital event to emerge that could occur online. A virtual event has many advantages, including being globally accessible, lower cost, and higher potential participation.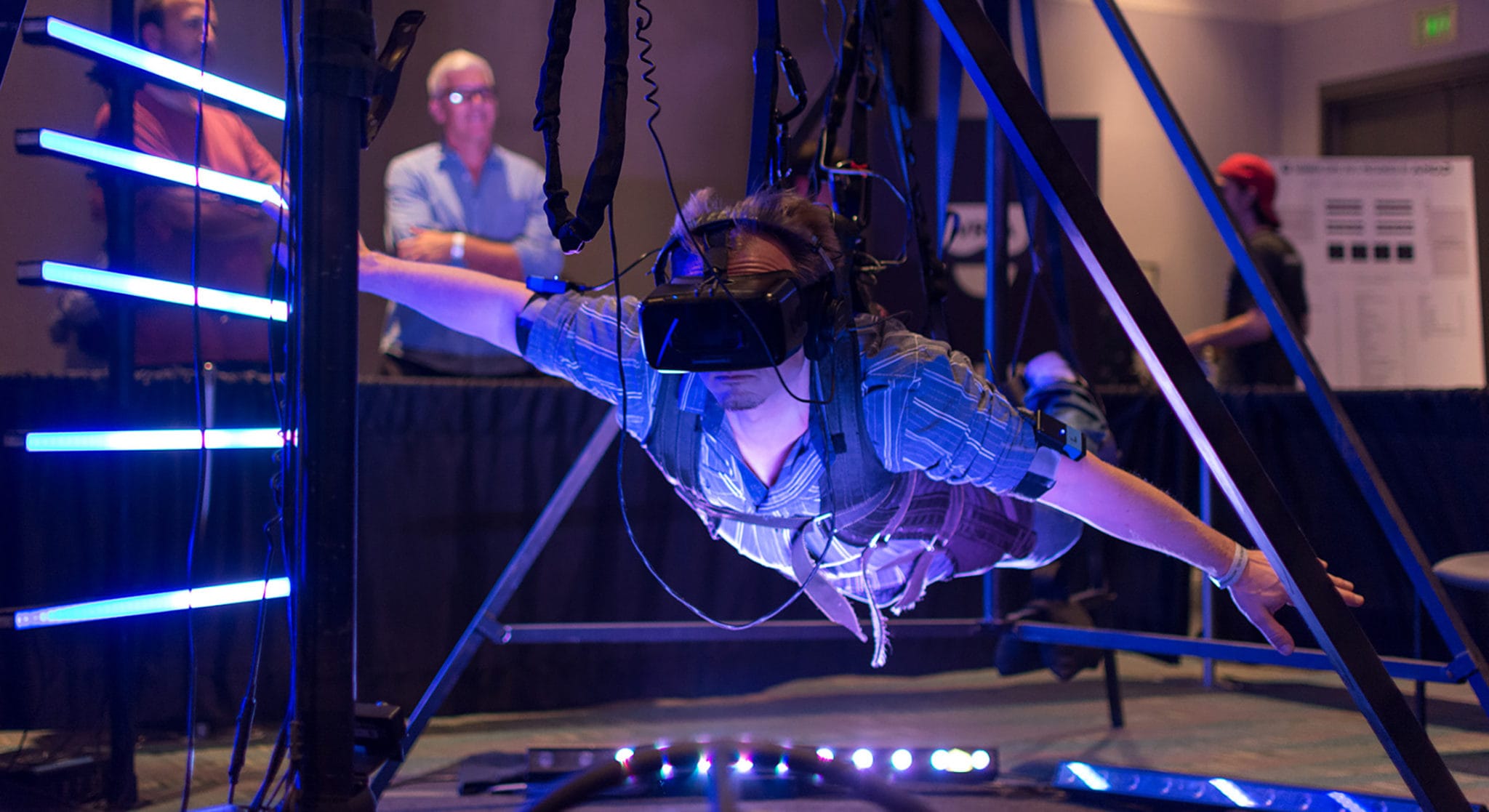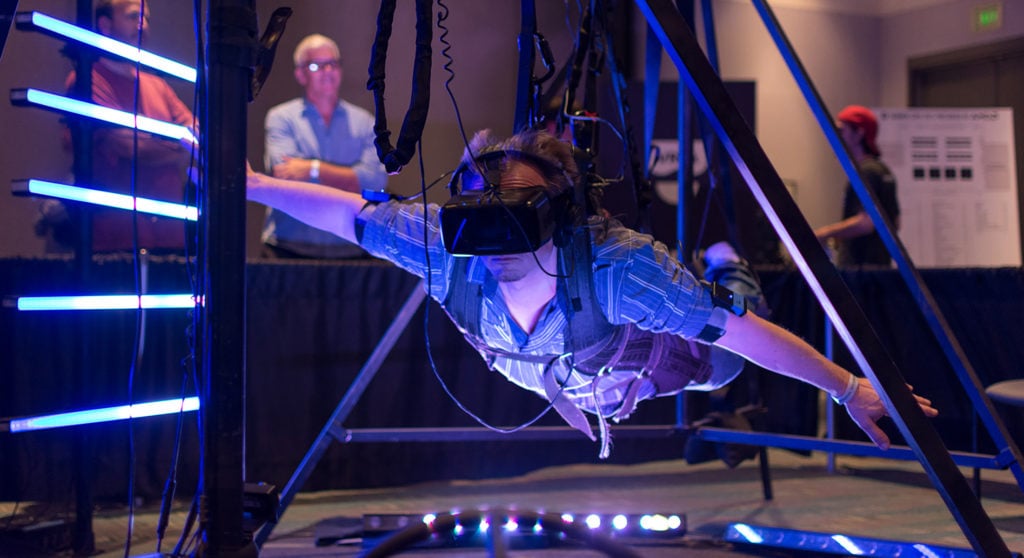 Interactive and Art Installations: These might include touchscreens with information about the event or topic, art installations that attendees can manipulate, or any interactive displays promoting engagement.

Most music festivals and concerts these days offer new and unique interactive installations for attendees to enjoy. They can be as simple as interactive display screens or as complex as fire-breathing dragons.

Additionally, it doesn't have to be complicated or high-tech. In 2014, Coachella added a simple installation called the "Reflection Field," considered one of the best installations in Coachella's History.

With various mirrored structures, this space created "Instagram-able moments," perfect for those hunting for one-of-a-kind moments to share.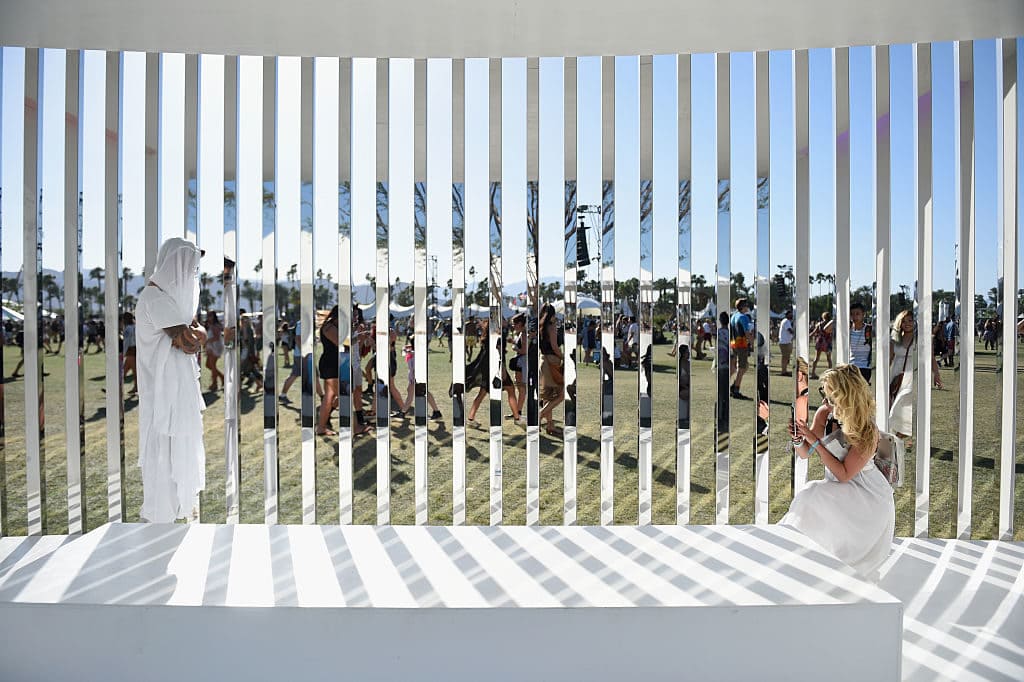 Personalization: Using data and technology to tailor the event experience to individual attendees. For example, attendees might receive a personalized agenda or recommendations based on their interests.
Live Streaming: When branding events to reach a global audience, live streaming can be one of the most effective ways. Attendees who can't make it in person can still experience the event live from their devices.

Since the advent of COVID-19, most events offer different levels of live streaming to widen their global reach. Some events like the Ultra Music Festival now stream across multiple platforms.

Another advantage of adding a live-streaming component to your event is that you can expand your revenue sources through on-stream sponsorships and ad spots.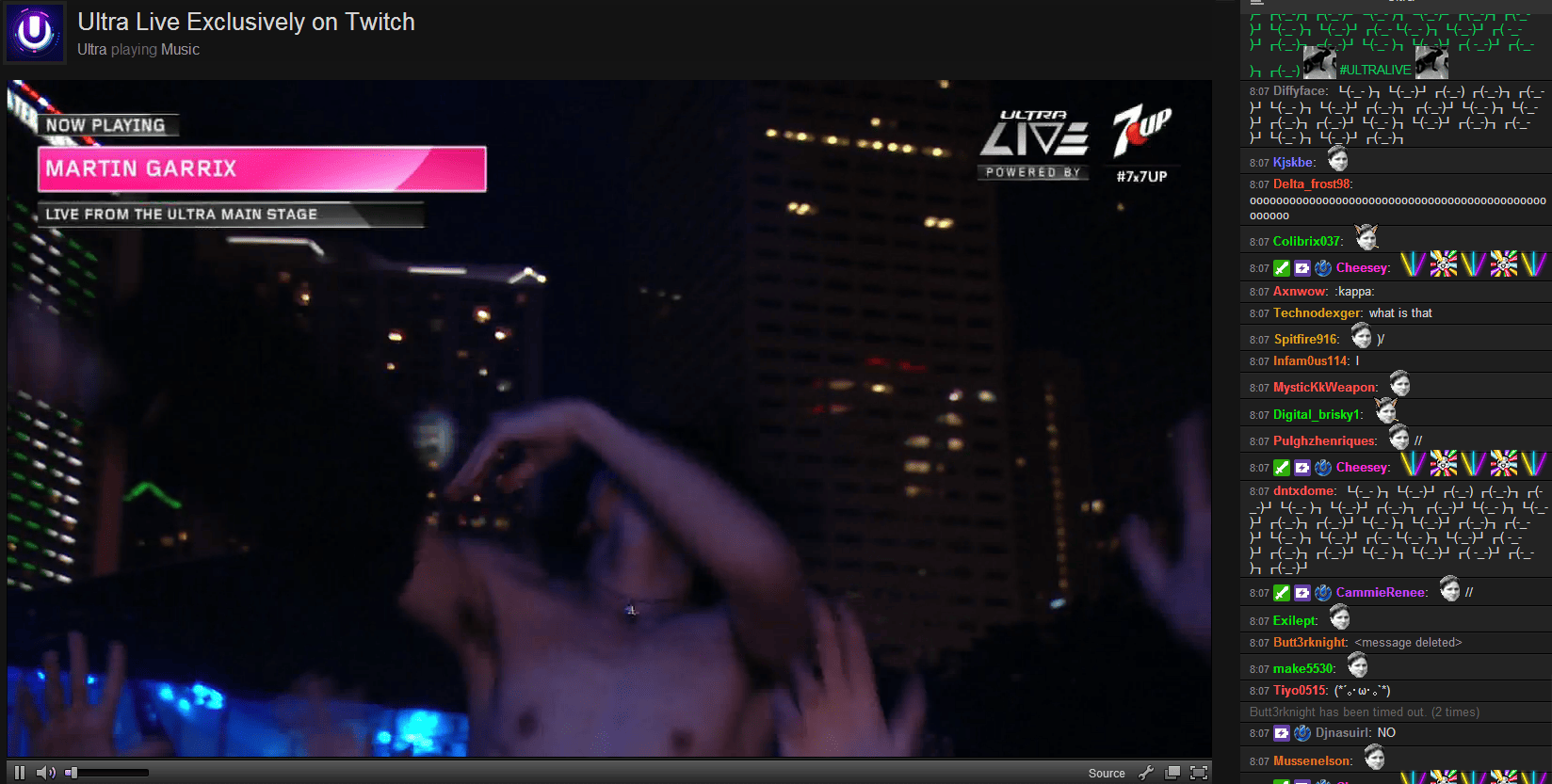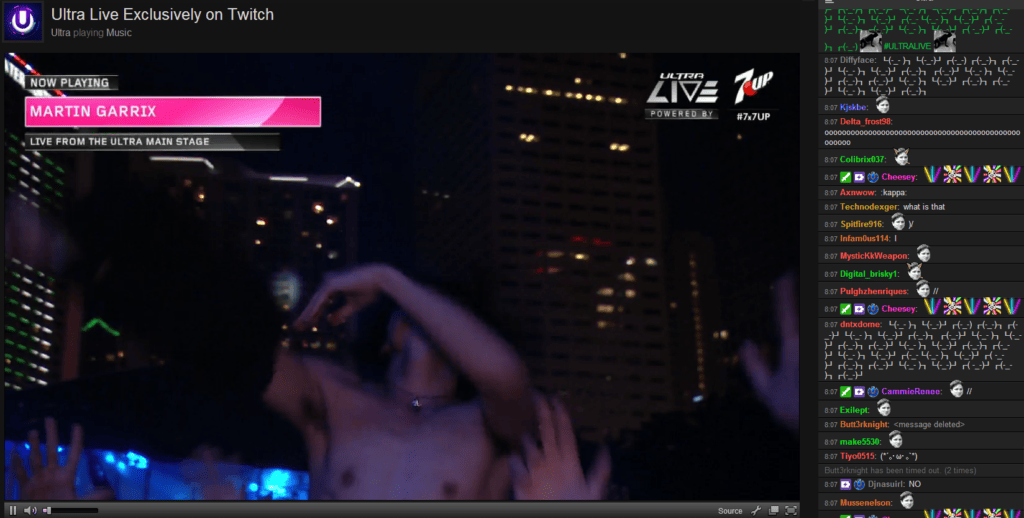 Mobile Apps: Another key aspect when branding events is to have dedicated mobile apps that provide schedules, maps, networking opportunities, and interactive features to enhance the event experience.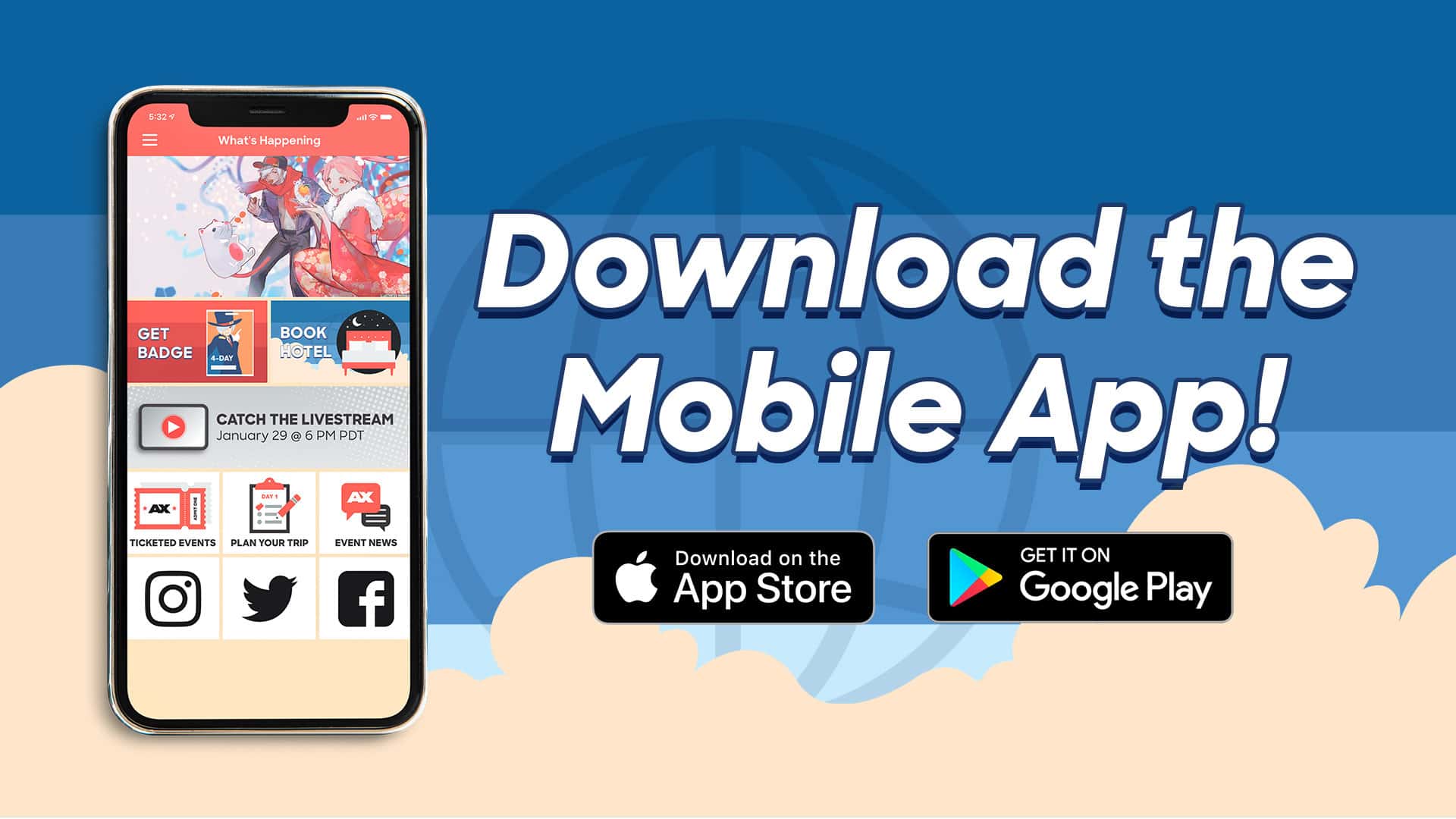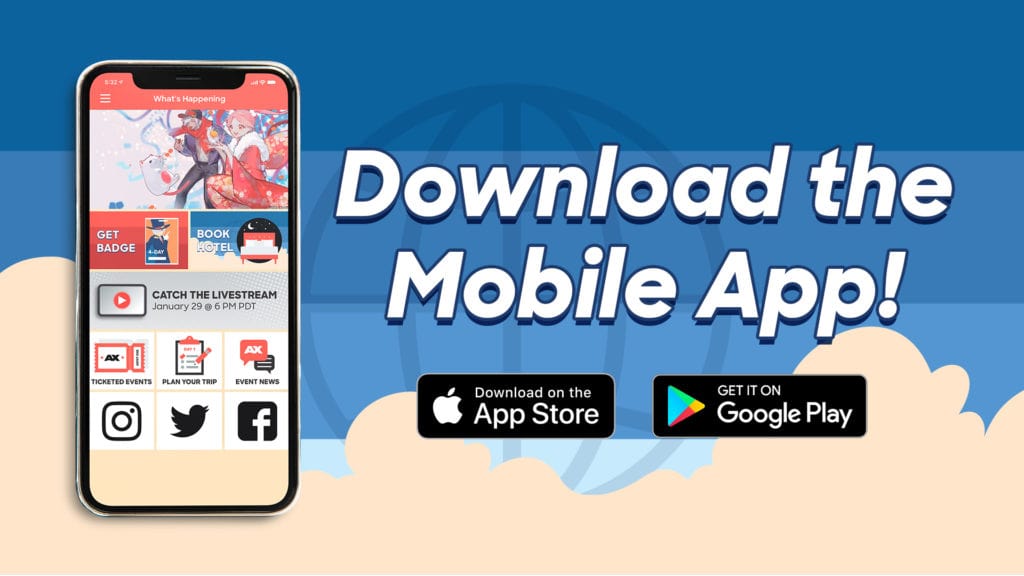 Gamification: Integrating game-like elements into event branding, like scavenger hunts or leaderboards, to promote engagement and interaction among attendees. Gamification can provide multiple benefits for both attendees and exhibitors.

Guiding attendees to different booths change how they experience the event from their previous experiences. Simultaneously, it drives more traffic to exhibitors, especially in lower-traffic corners of the event.

Events geared towards a younger audience have effectively implemented these strategies successfully. Shows such as PAX East and West, Anime Expo, and Comicon often feature numerous scavenger hunts from the event organizers and among exhibitors partnering with each other to increase traffic to their booths.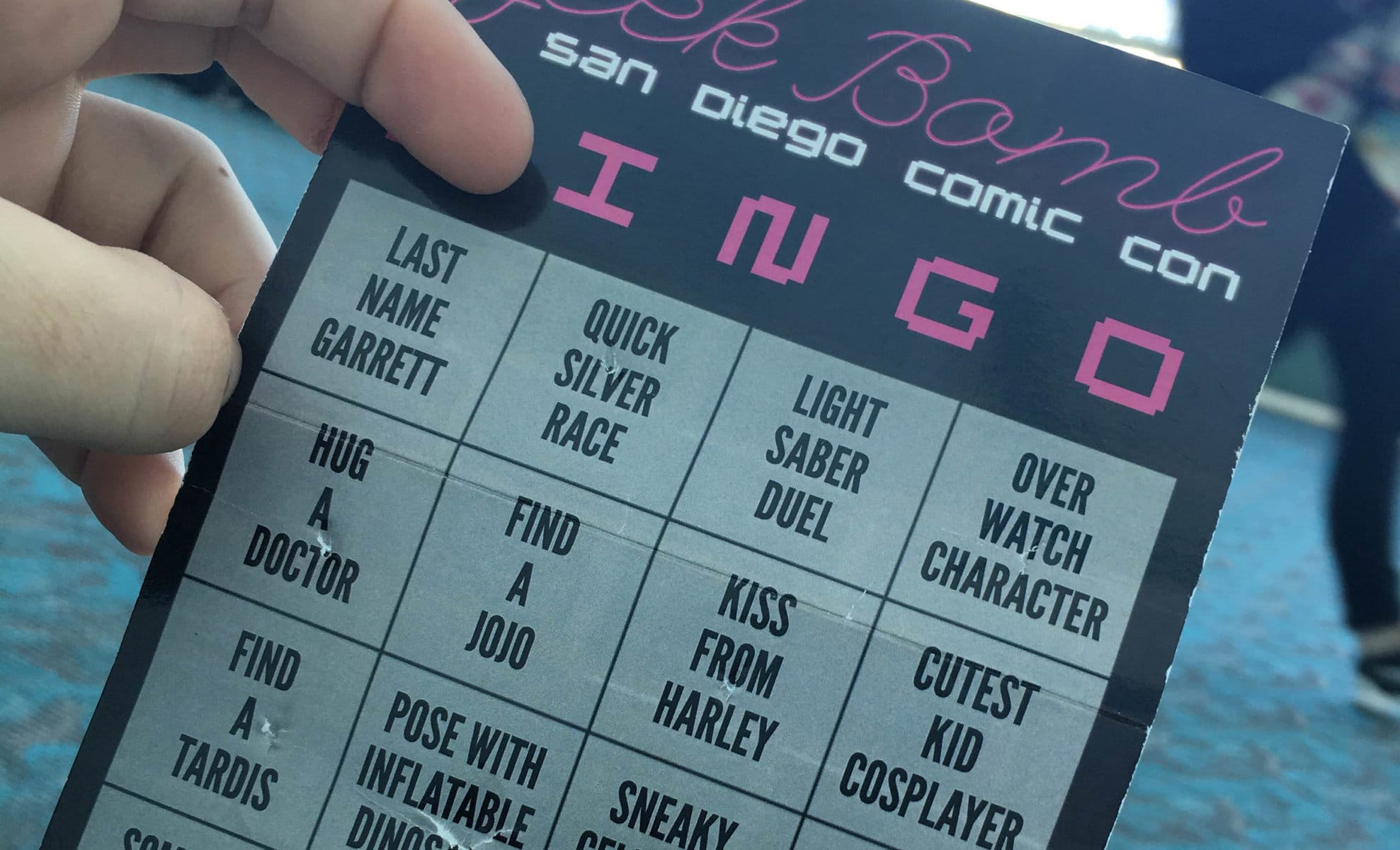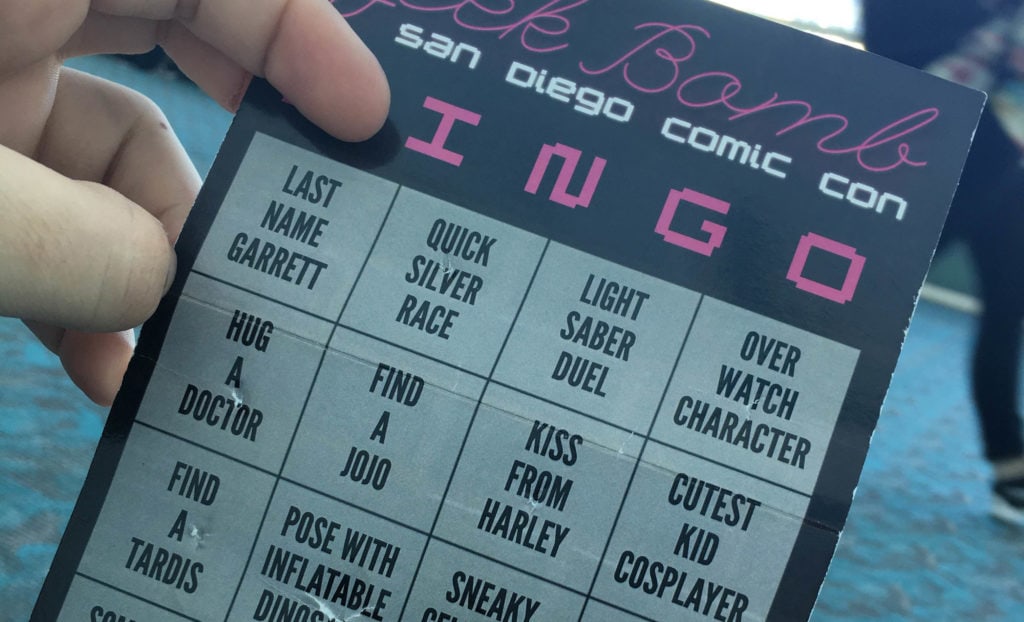 Feedback Loops: Real-time feedback mechanisms, like live polls or interactive Q&A sessions, allow attendees to shape discussions or panels' direction.

Sensory Experiences: Enhance event branding with scent, taste, or tactile experiences. For instance, a travel expo might use the smell of the ocean to promote beach destinations or provide samples of regional foods.

However, if you can't bring people to the experience, you can alternatively bring the experience to the people. Coachella and Burning Man have made the sensory experience a part of their event's DNA.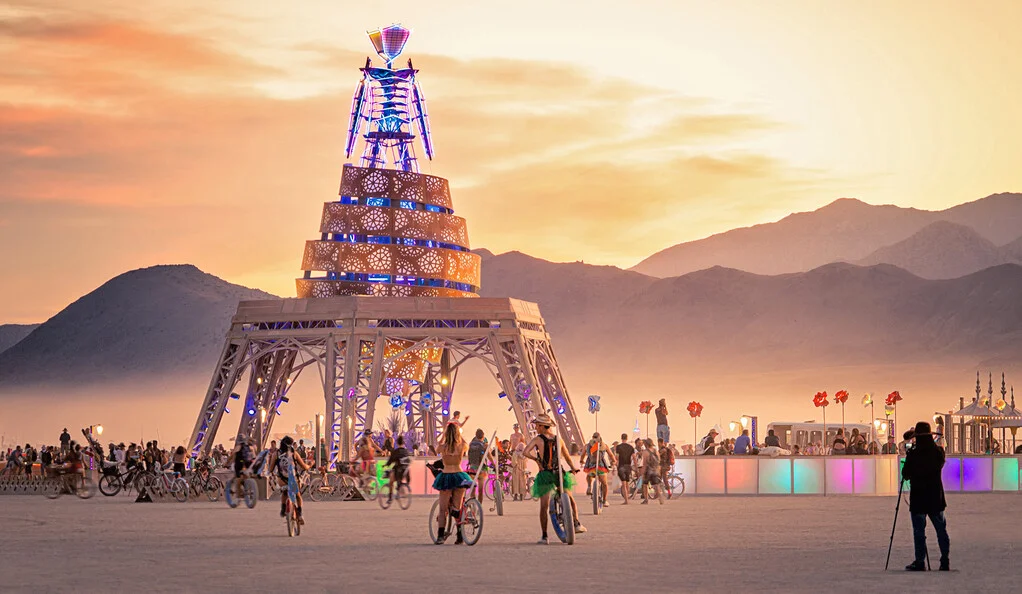 Dedicated Networking Spaces: Events, especially business or industry conferences, are about connecting with people. Providing more opportunities and dedicated spaces for attendees to network with each other is essential in these types of events.

For example, one key aspect of Anime Expo is the fanship around cosplay. People dressed as a particular character often looked for other characters so they could do collaborative photoshoots for social media.

In the past, people gathered and met at the entrance or in parking lots to take photos. However, Anime Expo has recently added more dedicated spaces for cosplay photography and created several unique themed photo studio sets just for this honored tradition.

Sustainability Initiatives: As environmental consciousness grows, consider integrating sustainable practices into your event branding, like zero-waste policies or carbon offset programs.

While it may not be something that increases attendance and more likely will add cost affecting your bottom line, it is more of a proactive consideration to avoid potential negative brand associations in the future.

For example, CES has faced criticism for producing significant waste at the show due to discarded promotional materials and single-use plastics like forks and knives. Because of this, the CTA (Consumer Technology Association) has implemented green initiatives such as having separate trash bins for trash, recycling, and composting waste.

Multi-Location Events: Global events, especially technology-driven ones, happen simultaneously in multiple locations worldwide, connected via live streaming or other technology.

Hybrid Events: Especially post-COVID-19, many event organizers have realized the importance of in-person and virtual components to reach more people.
They might not greatly impact your event, but they can offer more things for your attendees or exhibitors to discuss. Experiential activations are all about buzz and spreading awareness.
If done correctly, it can generate a tremendous amount of press. Remember when Tupac (2Pac) Shakur performed with Snoop Dog and Dr. Dre in 2012? It was only 16 years after his death. Coachella's experiential performance had "All Eyez On 2Pac," and news of it spread all over the world.
If you weren't there, you'll probably never see an experience like that again. FOMO at work!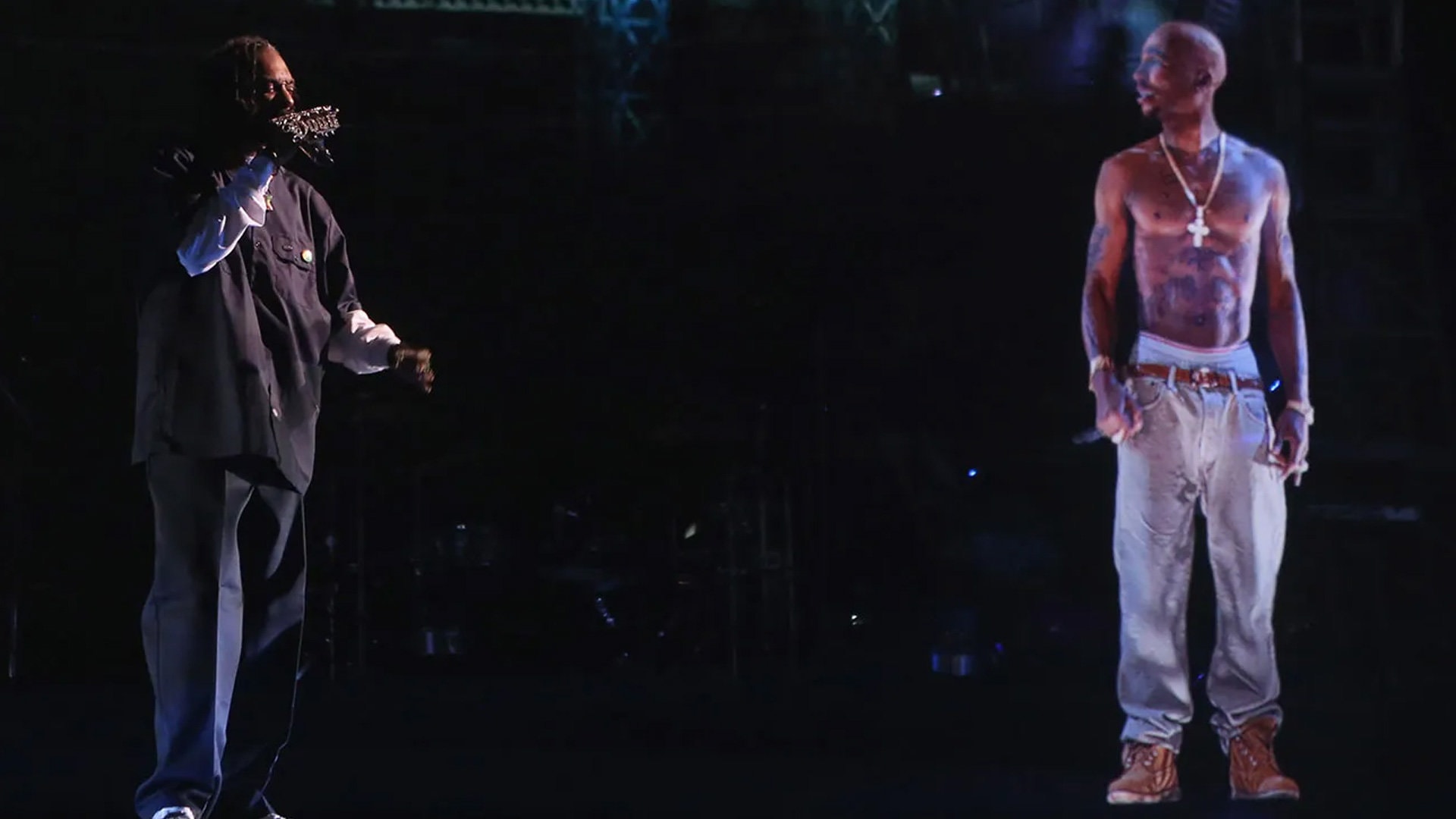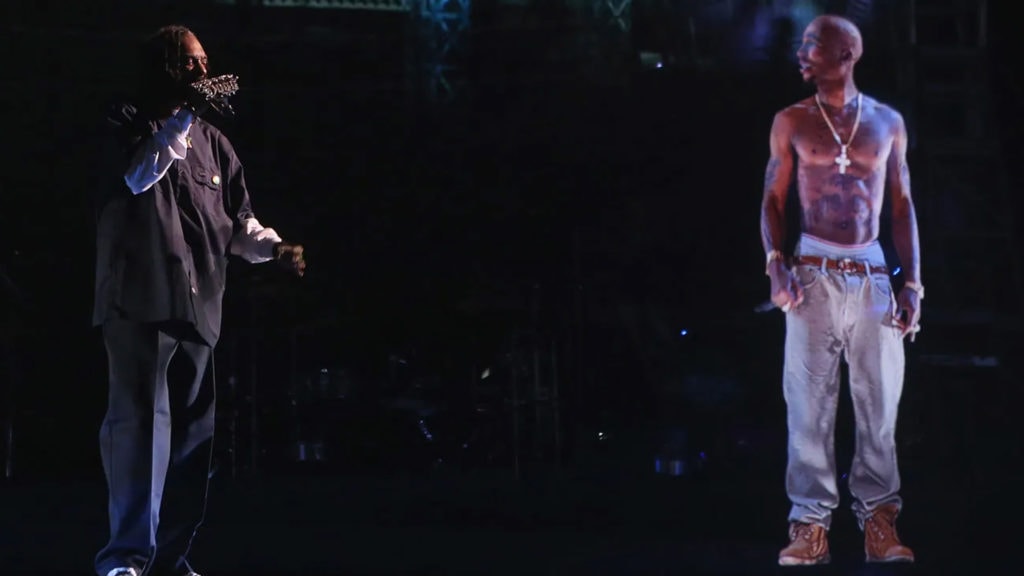 New experiential engagements are often expected from most musical or talent-based concerts and activities.
People expect new ways of experiencing their favorite artists. Recently, many events have turned to live streaming to offer an alternative way to enjoy the event from their home or anywhere.
As technology improves and evolves, there will be many ways to add unique experiences to digital events for attendees to remember forever.
However, it doesn't always have to be something new. Often, it can be just something better. It is important not to neglect how you can improve the existing experience. We all have experienced many things at events and thought, "Man, I wish they would fix this."
Consider something as ordinary as lines, there are so many ways to improve something so seemingly unimportant.
You could implement RFID badges or wristbands to improve speed, create different lines for different attendee tiers, add canopies for comfort, add more trash cans so people don't have to leave the line, route and organization it so people aren't flooding the streets, all of these examples are aspects of experiential growth.
So, in addition to everything else, don't forget to take the opportunity to improve your work. Here is a short list of things you should consider:
Lines (shorter, faster, easier, more comfortable, more organized)
Bathrooms (more locations, better facilities, more maintenance)
Parking (more locations, closer locations, more options for overflow)
Setup (more time for exhibitors to set up, more onsite service reps)
Onsite Services (more medical facilities, more phone charging stations, better internet connectivity, more food vendors, more show staff)
3. Storytelling
When branding and hosting an event, the ultimate goal is to get people to share their experiences with others. According to a Nielsen report, 92% of consumers believe suggestions from friends and family more than advertising.
Beyond friends and family, 88% of people trust online reviews written by other consumers as much as they trust recommendations from personal contacts. This is particularly true when it comes to live events.
When it comes to general products and services, the brand often tells the core brand story to the target audience of customers, who then spread that story or validate it through experience.
However, when it comes to events, the attendees and exhibitors do the storytelling; each may be unique. However, the emotions and overall sentiment will likely be similar.
Often, the first time most of us are even made aware of an event comes from two main sources: direct word-of-mouth from others or viewing their experience through the internet via news and shared social media posts.
Both exclusivity, the ability to share an experience that few get to experience firsthand, continual growth, offering new experiences that are new and unique, and improvements on the previous events are the two main reasons people have something they want to share. There is little value in sharing something people have seen before.
Whether it's a music concert, an industry event, or a small symposium, the primary driver for the event's brand recognition and awareness building comes from word-of-mouth and first-hand accounts on the internet.
While other brands and businesses can rely on advertising to promote their product, event branding, on the other hand, gains more awareness through videos and images from the event itself, and its value has a time limit.
A general product or service can be promoted today, and someone may buy it tomorrow. However, with event branding, once it's over, it won't be back for a long time; it could be a year, or with some concerts, for example, it could be a once-in-a-lifetime experience that will never return.
The window for storytelling regarding an event quickly disappears soon after the event ends. Who wants to talk about an event a month after it's passed, let alone two weeks?
In today's modern age, instant distribution of coverage from live events is critical for influencers. By influencers, we are not limiting it only to large organizations or famous personalities. Still, we mean all people who have the ability to influence others through their network of friends and family.
People know that not everyone has the luxury of attending an event. Hence, it is common for people to want to share their unique experience with others to build social credit through their exclusive access.
In 2018, at the CES Consumer Electronics Show, held in Las Vegas, Nevada, the event experienced a power outage in the North Hall that lasted 2 hours.
Unsure of what was going on, people began leaving in droves as they were being ushered out by show staff.
The situation frustrated many people, especially when so many attendees, particularly at a B2B event like this, have finely tuned schedules for the content they must post at specific times.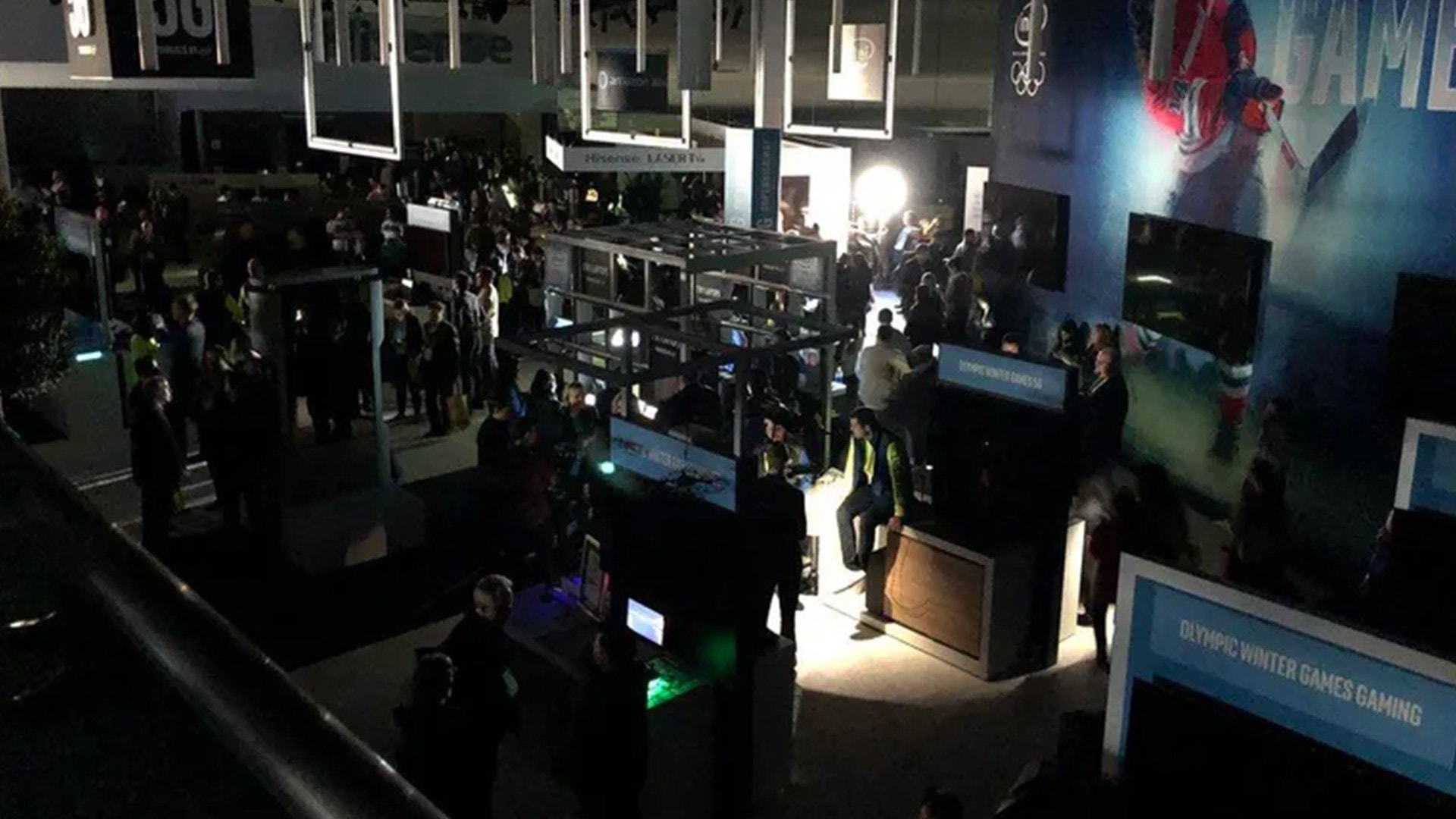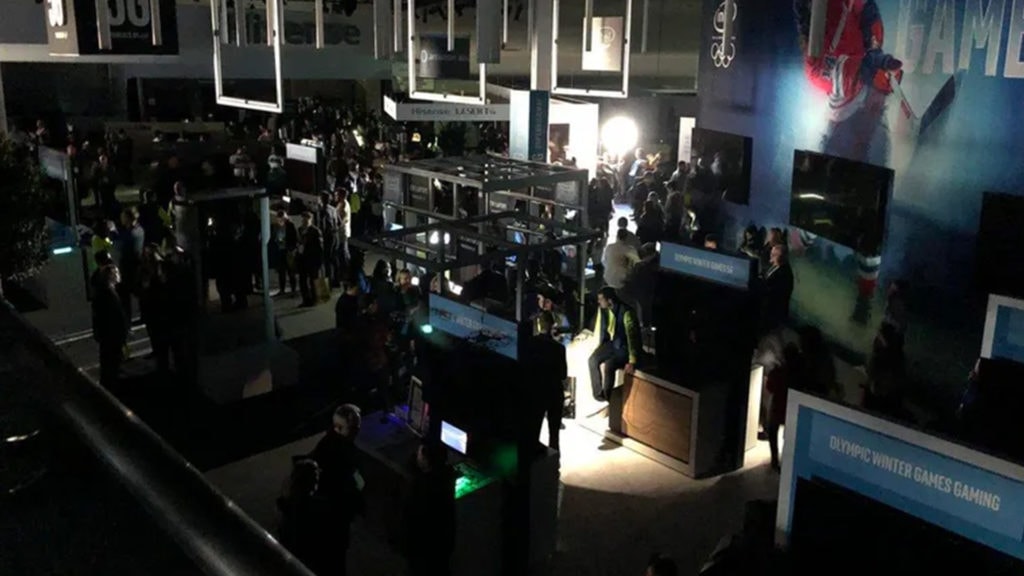 If we look at the attendance at CES between 2015 and 2023, we can see that the tradeshow's attendance had been steadily growing, continuing its previous growth before 2015.
However, as you can see from the list below, 2018 marked the first time in decades that CES had ever seen no growth in attendance, and it would continue to decline in the following years.
CES 2015: 176,676 attendees.
CES 2016: 177,393 attendees.
CES 2017: 184,498 attendees.
CES 2018: 182,198 attendees.
CES 2019: 182,000 attendees
CES 2020: 171,000 attendees.
CES 2021: Cancelled Due to Covid
CES 2022: Virtual Show Only
CES 2023: 115,000 attendees
While it is unlikely that the blackout was the only reason for the decline in attendance in the year following the blackout, there is certainly evidence to show that there was probably some correlation, even if it was minor.
CES suffered a dramatic loss in attendance in 2023, dropping to 115,000 attendees in contrast to its peak of 184,000 only 6 years prior.
This starkly contrasted with the unexpected success of most other live events that followed COVID-19, which saw increased attendance, especially due to the clamoring of people to return to the normality of live events.
Just as important as the story people tell surrounding an event is their ability to deliver that story on demand.
Although power outages like the one experienced by CES are rare, even obstacles such as poor internet service at an event can hinder people from sharing their live event experience with others.
If people can't share their live experiences at events, or rather be among the first to share them, they've lost their ability to gain social credit granted by the exclusivity of attending it.
Regarding branding events and storytelling, the proof is in the pudding. People can only share their experiences, and their positive emotions and experiences are the only things that matter to others, so it's your responsibility to give them something exclusive and new to share year after year.
With event branding, you are branding that event into their minds. They will do all the marketing for you if you can make it spectacular and unforgettable and build a strong positive brand association.
4. Consistency
When marketing your event and its effects on the event's overall event branding, consistency is another important thing to consider.
Branding events consistently from their location to signage and logos builds familiarity; if their experience is positive, they can expect the same, if not better, experience.
Back in the early 2000s, while serving as the creative director at Crisp Brand Agency, we were responsible for branding Insomniac events, the organizers of the now world-renowned brand events such as EDC (Electric Daisy Carnival) and Nocturnal Wonderland.
In the early days before the 2000s, these events were relatively big raves for the time but nowhere near the size they are today, and they started at Southern California event centers such as the Shrine Expo Hall in Los Angeles or the NOS Event Center in San Bernardino.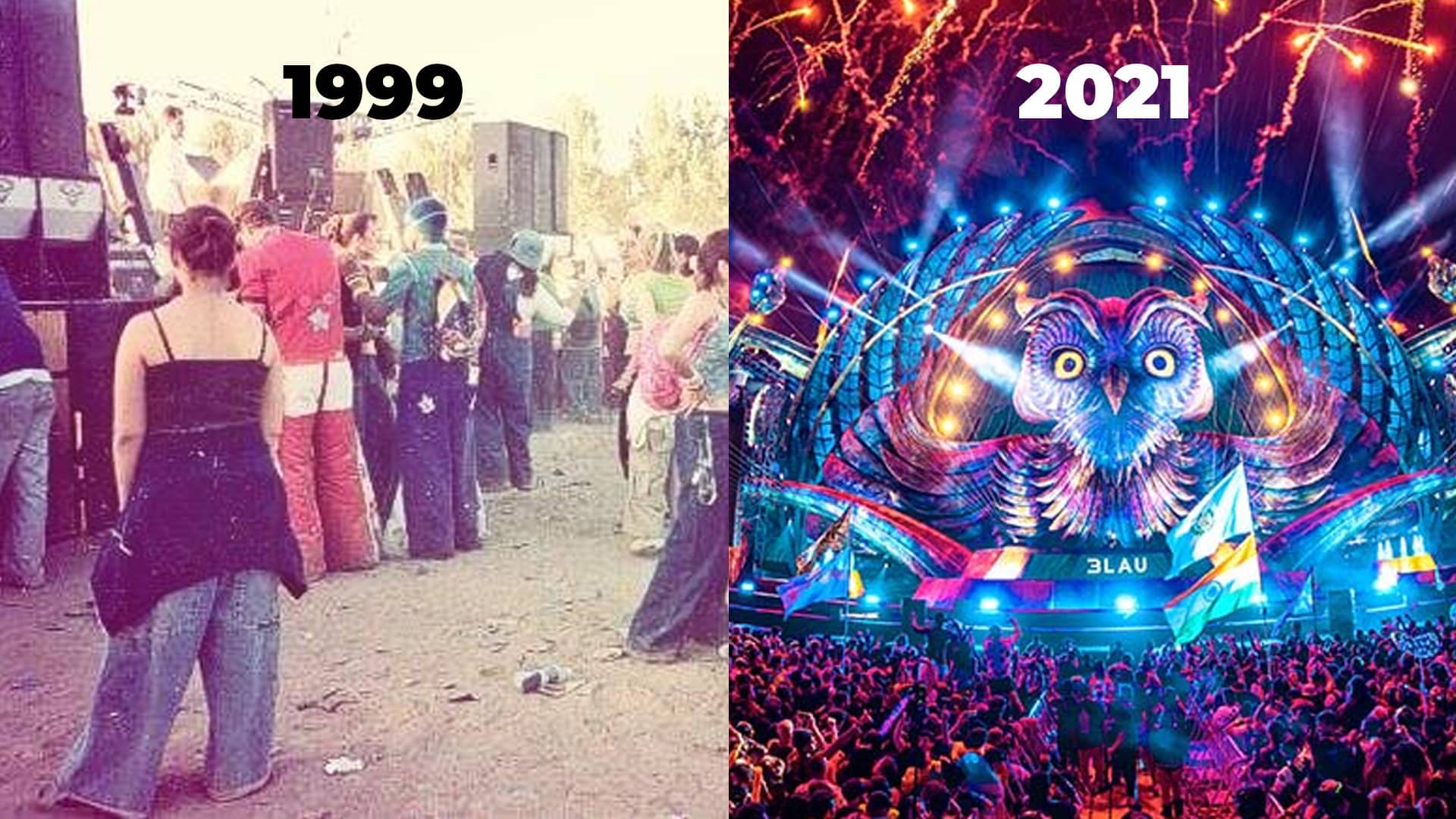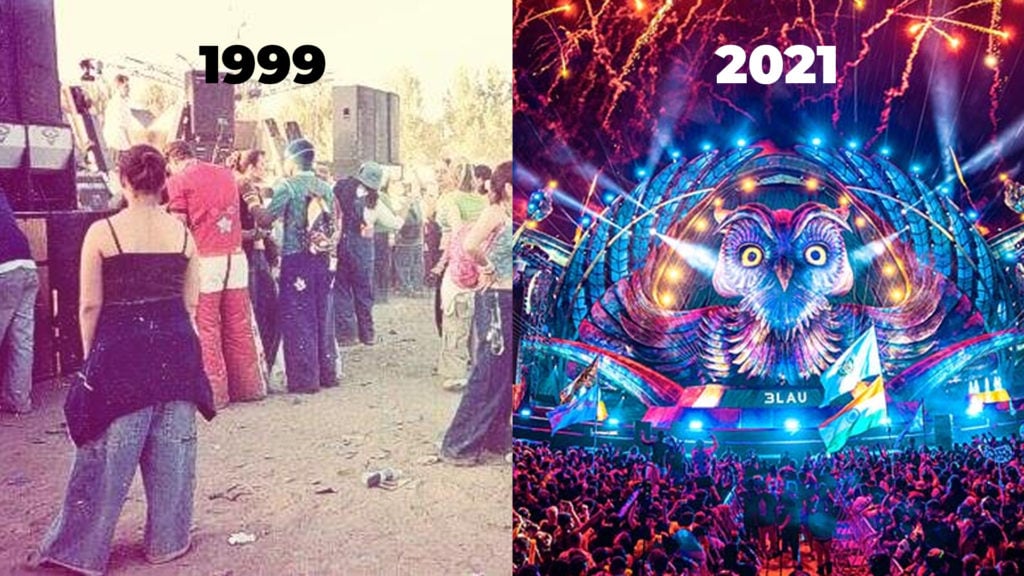 Borrowing from our experience with local club flyers, we treated each EDC and Nocturnal Wonderland event as a unique, original experience. Hence, each piece of marketing was wholly unique from the previous.
While the logo was consistent, the artwork was always unique and original, with different fonts for every event.
Partly because it had become a tradition to do so and because new tools were being introduced in Photoshop that allowed us to create 3D typography, it was just the hot thing to do at the time.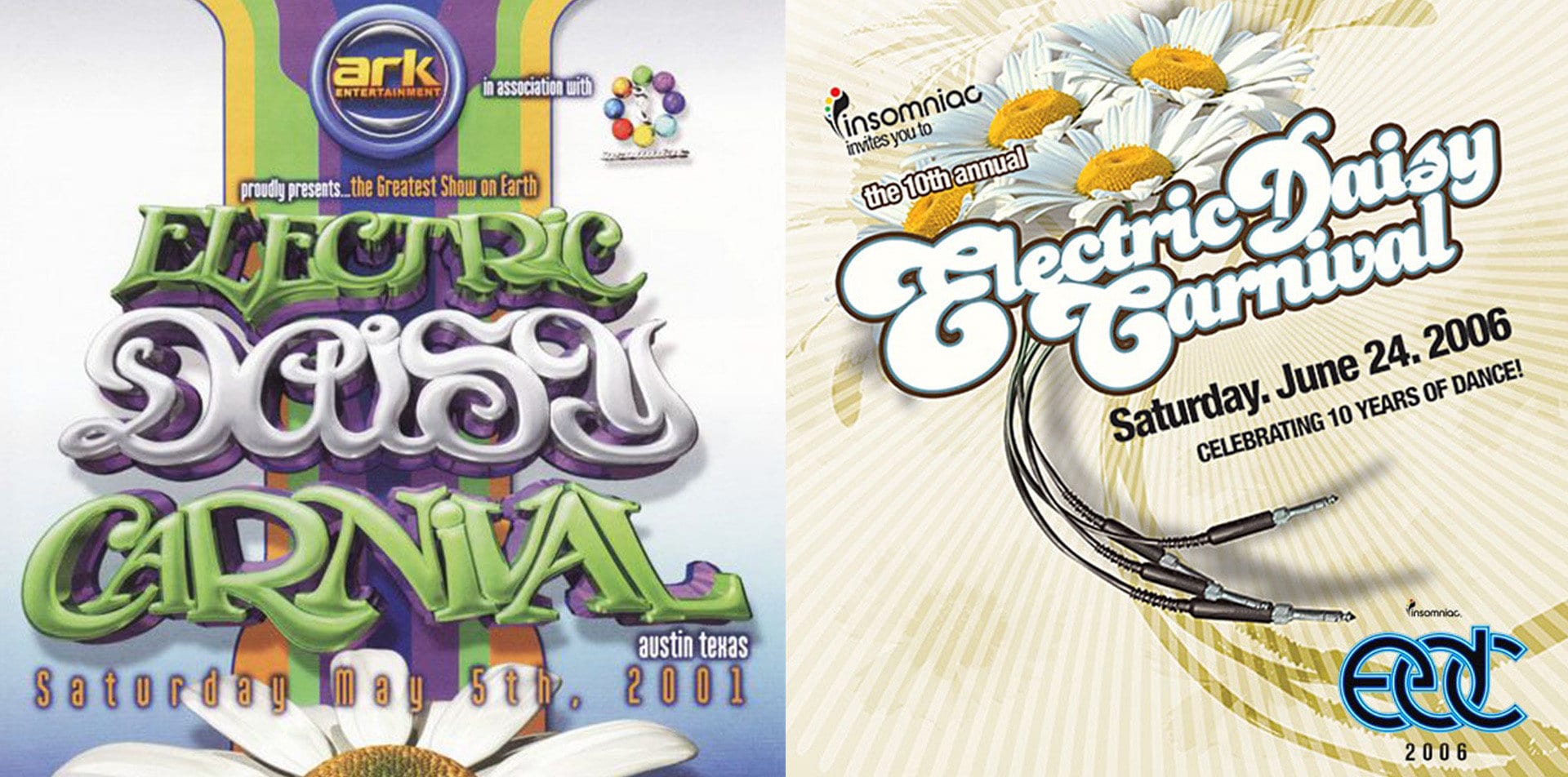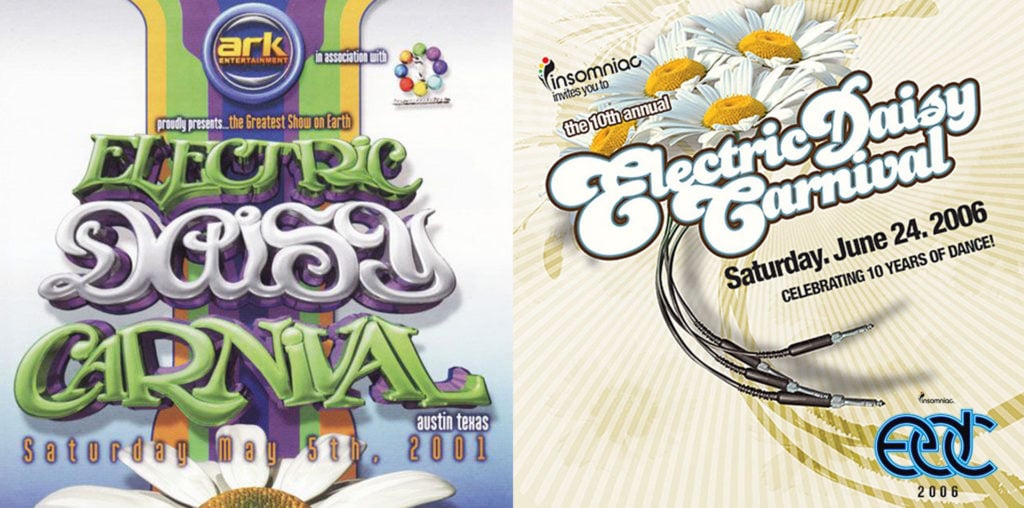 It wasn't until 2004 that we began developing consistent branding for the event, starting with its key typography.
From then on, we began using the same "Electric Daisy Carnival" logotype for the event planning for the next 6 years, until it changed again to only use the acronym "EDC," which coincided with their move from Southern California to Las Vegas, Nevada.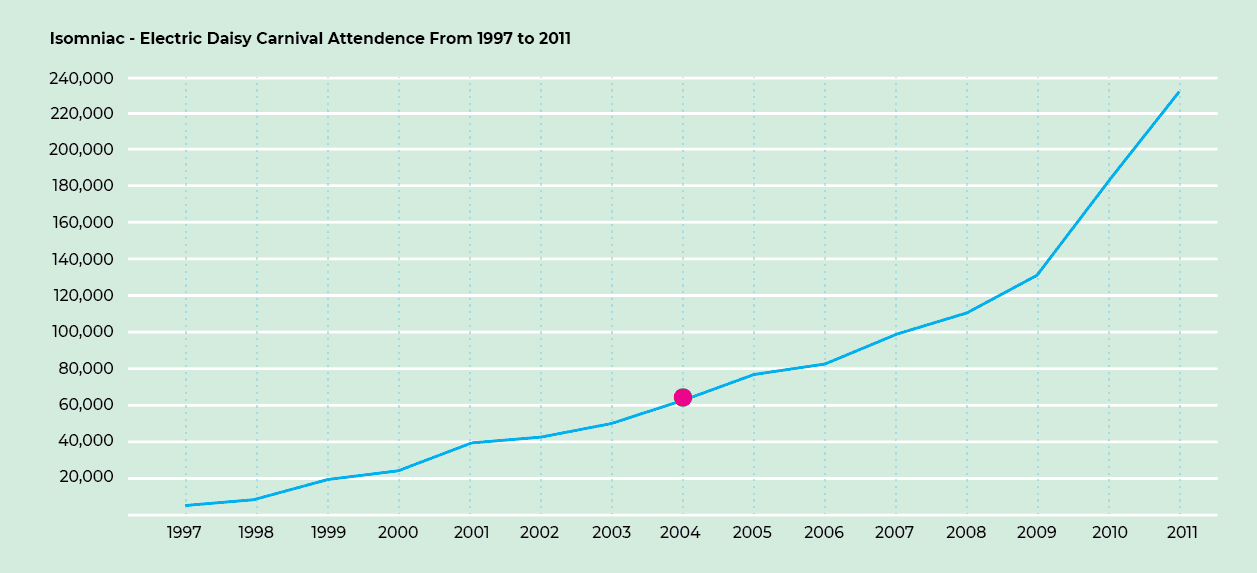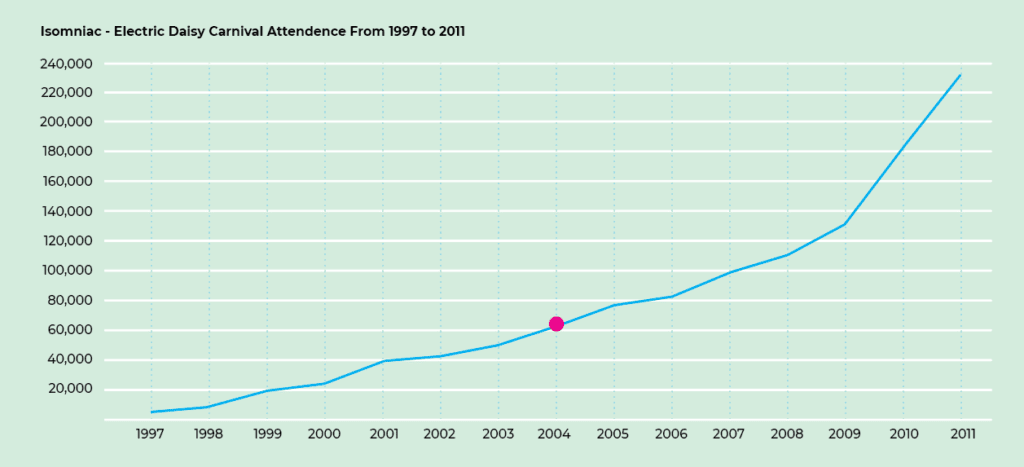 Although the main contributing factor to EDC's growth rate was largely due to the incredible experience crafted by its founder, Pasquale Rotella, year after year, it's likely that the consistency of its location started in 2001 at the NOS Event Center. The consistency of its logo, starting in 2004 and onward, played a significant role in its success by building an event brand that people became greatly familiar with.
5. Swag
If you want your event to be a memorable experience, you must have swag for that memory to be long-lasting.
No event is complete without something to take home to remember the experience but, more importantly, to show off to others. It also serves as physical proof that they were there. That's why swag is a critical part of your event branding.
Whether it's essential, such as line-up apparel at concerts or something simple like a branded lanyard for tradeshow events, most people, myself included, will hold on to them and, more likely than not, treasure them.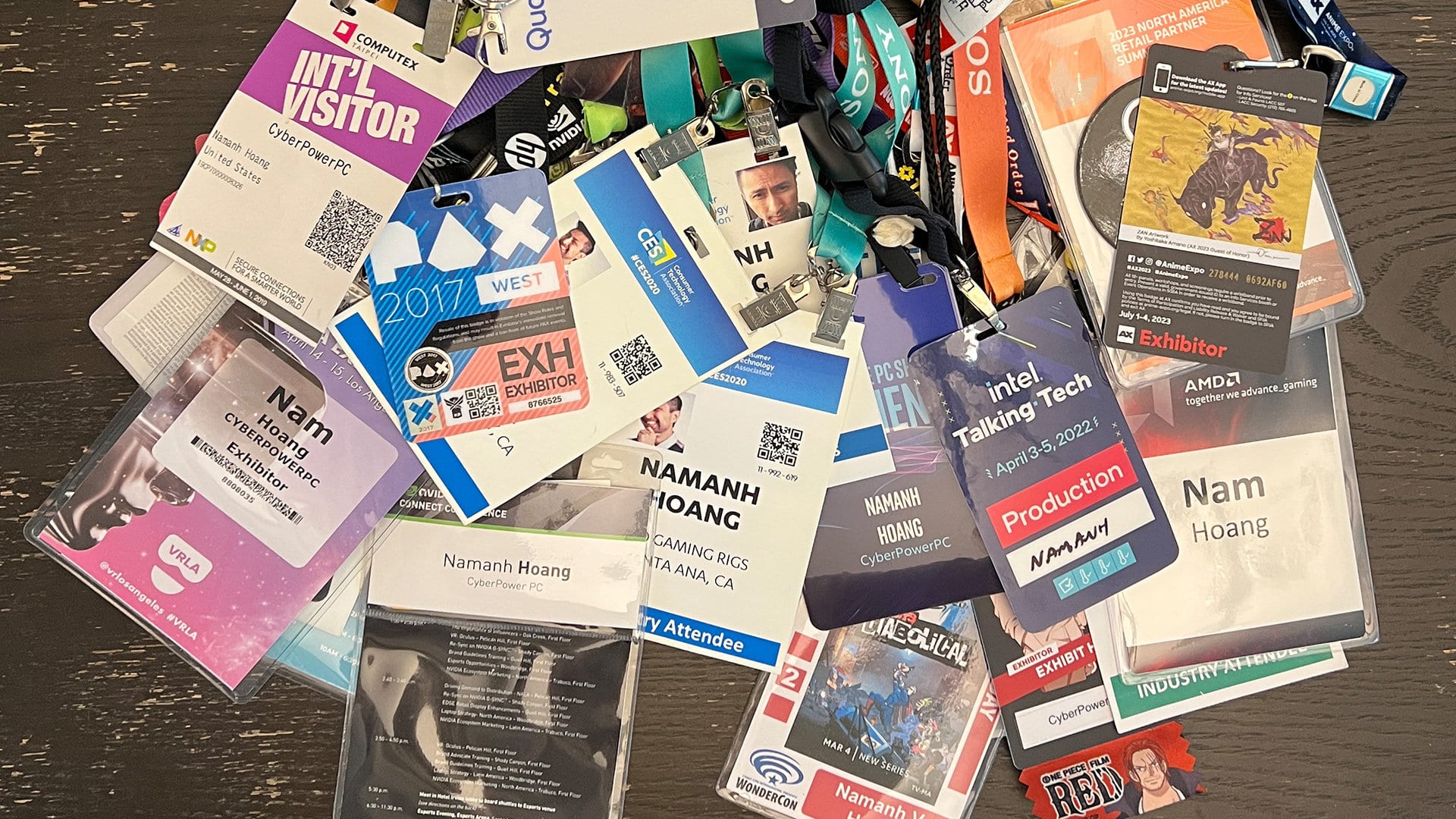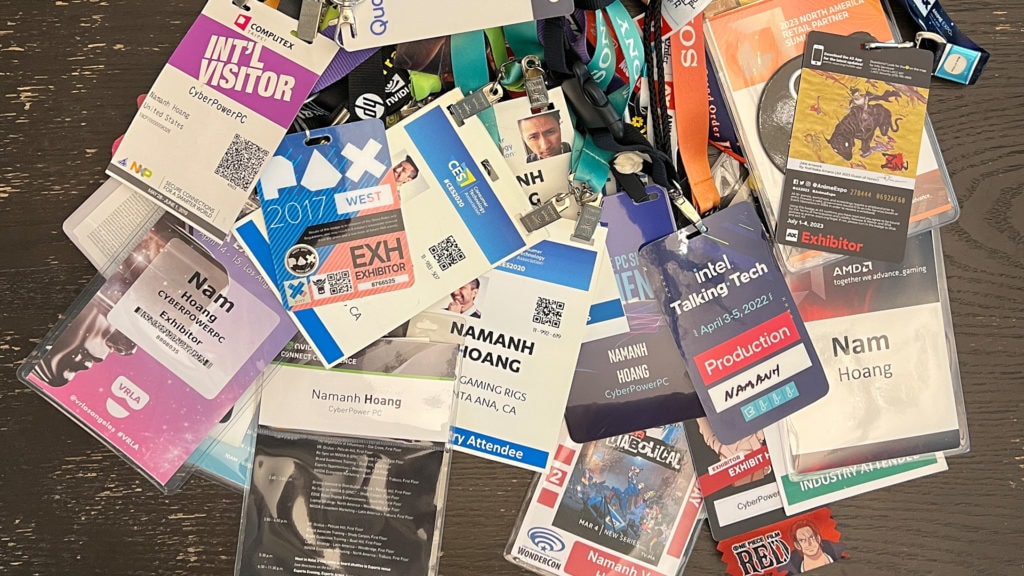 People will save anything they can to remember an event. They will buy it if they can afford it; if not, they will save anything, including flyers, stickers, wristbands, and even receipts.
The more opportunities you can give them something physical that is long-lasting, the better, and if it's something of good quality that is free, that's just icing on the cake.
Although attendees will certainly save their memories in the form of photos all across their social media pages, physical goods still hold significantly more sentimental value.
Sometimes, they treasure swag so much that they may even pass it on to their children. I have a collection of line-up hoodies in my closet that my son sometimes borrows just for the cachet of saying, "Yeah, I was there."
Wrapping Up
In summary, we discussed the key strategies for successful event branding, which include promoting exclusivity, ensuring continuous growth, effective storytelling, maintaining consistency, and offering memorable swag.
We emphasized the importance of fostering a fear of missing out (FOMO) among attendees and exhibitors, which drives attendance and participation.
It's also crucial to ensure the event grows with each iteration, whether through physical expansion, competency growth, or experiential enhancements.
Storytelling is key, as attendees and exhibitors are the ones who share their experiences and help build the event's brand awareness.
Consistency in branding event messaging, from logos to event location, builds familiarity and enhances positive experiences.
Lastly, offering memorable event swag can help attendees treasure and share their experiences long after the event has ended.
With these key tips and things to consider when branding events, you should be armed with the knowledge needed to build a strong foundation for your event branding.
The kind that is memorable, shareable, and will resonate with people emotionally for years to come.
Frequently Asked Questions
What is a brand event?
A brand event is a specialized gathering or occasion organized by a company to promote, celebrate, or enhance its brand identity, often engaging its target audience through immersive experiences and interactions.
What are the branding items for events?
Branding items for events encompass logos, event-specific graphics, banners, merchandise, signage, digital media, and other visual or tangible assets embodying the event's theme and brand identity.
What is the purpose of event branding?
The purpose of event branding is to reinforce brand recognition, convey a cohesive brand message, create memorable experiences for attendees, and drive loyalty or engagement with the target audience.
How do you brand a corporate event?
To brand a corporate event, you define the event's objective and target audience, design cohesive visuals that align with the company's brand, utilize branded collateral such as banners and giveaways, and integrate the brand message across all event touchpoints, from invitations to digital platforms.